It's hard to believe it's already 2017, considering my mind still thinks last month was August. Instead of all the usual resolutions about exercise and dieting and finances, I decided to make some TV-related resolutions in order to make my binge-watching more intentional. Having too much good TV to watch is a nice problem to have, but it can be a little overwhelming when deciding what to watch next. So here are my personal resolutions, with a heavy side of recommendations.
Show to Re-Watch: Veronica Mars (2004-2007).Titular character Veronica Mars (played by a young Kristen Bell) is a modern day
Nancy Drew, if Nancy was still in high school and a lot sassier. Each episode finds her working to solve three mysteries: a mystery at her high school involving her peers, a mystery from her father's private detective agency, involving the seedy underbelly of her small southern California town, and the ongoing mystery of who murdered her best friend, Lily. The dialogue is snappy, the mysteries surprising, and the heroine exceedingly likable. This is a show I've been meaning to re-watch ever since I first saw it one wintry January in college. Available to stream on Amazon Prime.
Show to Convince Someone Else to Watch: Friday Night Lights (2006-2010). I've been begging my parents for years to watch this
show. I understand their hesitation - a show set in Texas about a high school football team didn't exactly whip me into a frenzied search for the remote myself. But once I started watching this NBC family drama, I couldn't stop. Yes, it's about high school football, but it's also about Coach Taylor's entire family and the happenings of their small Texas community. As cheesy as it sounds, this really is a heartwarming show for all generations. My personal attachment to this show has much to do with a certain Tim Riggins (ladies, I dare you not to crush hard), but hotties aside, it's extremely well-written, well-acted, and (mostly) realistic. Available to stream on Netflix.
Show I Should Be Ashamed For Not Having Watched Yet: The Wire (2002-2008). I know, I'm sorry! *hangs head* I'm a terrible TV fan. I've watched Games of Thrones, Breaking Bad, The Walking Dead, Downton Abbey, Sherlock…most of the TV shows that people
go crazy for. But I have never watched The Wire. Okay, I've seen a few episodes of Season 1, but nothing beyond that. My excuse is this: I started watching with a boyfriend, we broke up, and I never picked it back up again. For those of you who have also been living under a rock, The Wire is an anthology TV show about crime in Baltimore, Maryland. Each season focuses on a different institution (city government, drug trafficking, the media, etc) and its relationship to law enforcement. So many people whose opinions I respect cite this as the best TV show of all time, and it's an abomination that I haven't watched it yet. 2017 is the year that changes! Available to stream on HBOGo.
Show I Really Need to Finish Watching: The Affair (2014-ongoing). The Affair is that show you might not have heard of, but definitely should be watching. Starring Ruth Wilson (also in Luther), Dominic West (also inThe Wire), and Joshua Jackson (also in
Dawson's Creek), The Affair is about an illicit relationship between vacationing (married) writer Noah Salloway and local (married) waitress Allison Lockhart. Each episode is told twice - once from Noah's perspective, and once from Allison's. It's a fascinating examination of the truth—the truth we tell others, the truths we hide, and the lies we tell ourselves. In addition to the central romance between the Noah and Allison, we get to see the fallout of their affair and the effect that their choices have on their marriages and families. Available to stream on Amazon Prime and Hulu.
New Season I'm Most Excited For: It's a toss-up between Girls and Game of Thrones. Ironically, I started out hating Girls but have
come to love it, and started out loving Game of Thrones but have come to merely tolerate it. In my opinion, Girls just keeps getting better and Games of Thrones (final two episodes of Season 6 notwithstanding) has turned into kind of a bore.
Multiple story lines have stagnated (Danerys, Arya, Jaime Lannister), and with the death count higher than ever, the stakes seem lower (it's hard to get invested when everyone is expendable!) Still, I'm fascinated to see if the creators can successfully go off-book and pull such an epic storyline together. The character arcs in Girls, on the other hand, have only grown more compelling. When I compare the characters from Season 1 to Season 5, they're drastically but believably different. Despite their glaring imperfections, my heart will break a little when I have to say goodbye to Hannah, Jessa, Marnie, and Shoshanna for good. These are four girls who I've enjoyed watching become women. Both available to stream on HBOGo.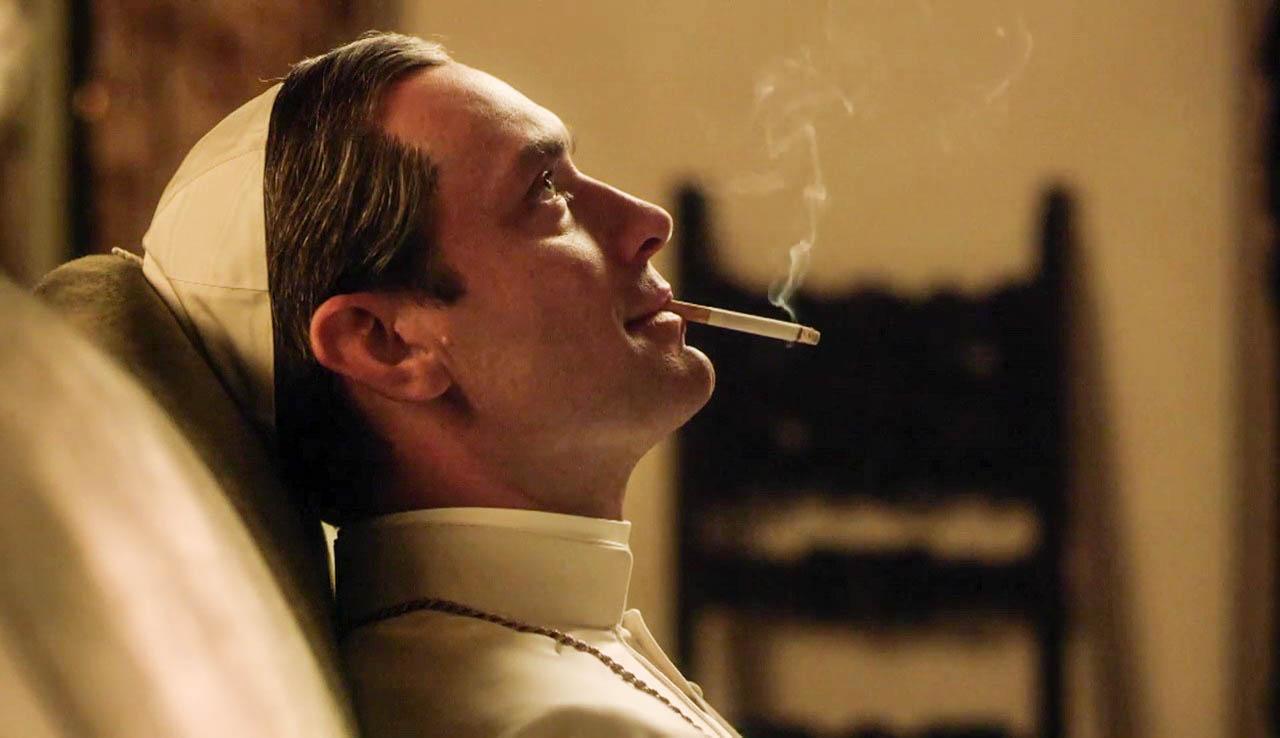 New Show I'm Most Excited For: Without a doubt, Taboo. Starring the always excellent Tom Hardy, Taboo is a period miniseries about a long-lost son who returns to claim his father's fortune and shipping business. Part Charles Dickens, part Victor Hugo, this revenge drama created by Mr. Hardy and his father is sure to be gritty, intense, and packed with stellar performances from a myriad of BBC actors. Available to stream on FX. Runner Up: The Young Pope, starring Jude Law as the first American pope, Pius XIII. Let's just say, if the pope really looked like this, there'd be a sudden surge in Catholic converts. A show about the pope doesn't sound particularly sexy, but if anyone can change our opinion, it's Jude Law in a cassock.
So, TV watchers of 2017: may your New Year be peaceful and exciting, fruitful and enlightening, and full of rejuvenating hours spent discovering new shows!
Rachel Woldum is a former television snob who has embraced the medium as it has entered its Golden Age. Contact her at editor@southernminnscene.com