This year, we are perhaps more aware than ever of perceptions. Perceptions of how we see others, how we think others perceive us, how we perceive the world and our place in it. As consumers and critics of the movies, we are aware of the perception that movies are somehow frivolous, more for entertainment value than anything else. And while it is true that Hollywood movies in particular tend to involve a lot of glitz and glamour, relying on illusion and marketing and large organizations to create money-making ventures, we remind ourselves that at their heart, movies are art.
Film still matters. To paraphrase Richard Brody, culture may be a matter of power, but art is a matter of beauty. While we may not always agree with the product or what we perceive its value to be, a "good" film is made because the people making it believe they have something important to say, a story that is worth telling, and they have found a way to say it on screen. The opportunity to have a voice is a profound privilege, and we feel that on the whole, the films and actors in this year's race have chosen wisely.
Ultimately, the Academy Awards are not about the statue, but honoring the stories that were told, and excellence in that story telling: excellence in the art form overall, excellence in bringing a vision to the screen, excellence and truthfulness in portraying written characters, both fictional and historical.
We saw that the measures taken by the Academy to increase the diversity in their membership are already evident in the nominations and stories that rose to the top this year, and although the need for women to make their way into the directing and best picture categories is still evident, there is a noticeable increase in the diversity of nominees overall.
This year's films were a collection of excellent stories, telling unique, human stories in ways that only movies can. Some true stories should have been told 50 years ago, and some fictional stories could be true 50 years from now. By the very telling of these stories, by sharing them, by talking about them, we make the choices that will shape our perceptions and our future.
Art is essential. It is what proves us as humans. It is what we fight for. Movies still matter.
Congratulations to all the nominees, and thank you.
So, without further adieu, here is how we see the 2017 Academy Awards shaping up...
BEST ACTRESS
Will Win
Emma Stone
Mia in La La Land
The young Emma Stone lands her second Oscar nomination with her role as Mia, in one of Oscar history's most nominated films. The captivating Ms. Stone plays a sweetly ambitious young actress in search of a starring role in Hollywood. As the quintessential starry-eyed aspiring actress in the city of dreams, Mia is cute, ambitious, charming and eager. As the movie goes by, Stone's abilities as an actor shine in the ways she fills in the details of her moments of awareness and disappointment. Not as complex a character as some of the others in this category, it is certainly a favorite and favored one. Hollywood likes Emma Stone, really likes this movie and we see Stone going home with the statue for her portrayal of a character that resonates with Academy members.
Should Win
Isabelle Huppert
​
Michelle LeBlanc in Elle
With more than 100 films under her belt, four decades in the business, and numerous international awards, this is Huppert's first Academy award nomination. Huppert is a formidable actress, to be sure, and this is a magnificent role. As Michelle LeBlanc, a self-made French businesswoman who survived a singularly bizarre and horrifying childhood occurrence, she is used to withstanding assaults on her person and character from an unsympathetic public. She is not your typical victim, and Huppert gets the opportunity to show off her mastery in a wide-ranging part. At turns shocking and even humorous, Huppert gives a hell of a performance, but it is doubtful an American Academy will turn the award over to her for what is essentially a foreign film.
Worthy Contenders
Ruth Negga
​
Mildred Loving in Loving
A finely crafted, quiet and understated performance, Ruth Negga captures the simple but deeply resonant character of Mildred Loving, whose then-illegal marriage to a white man in 1950s Virginia was the basis for an eventual Supreme Court about anti-miscegenation laws. Negga plays against the fantasy-action genre types that she is better known for, and embodies the shy Virginian country girl who merely longed for a home in which to raise her children. Negga manages to cover a broad range in a character that requires subtlety and finesse. As the only woman of color in this category, it could lift her performance up if members of the Academy want to make that a factor. We want to give awards just based on merit, but we all know we're not there yet.
Natalie Portman
Jackie Kennedy in Jackie
Natalie does a fine and nuanced turn as Jackie Kennedy, garnering her third Oscar nomination. Her portrayal captures some of the vulnerability and oddly flighty quality of Jackie's personality that betrayed underlying determination and intelligence. Petite and delicate like Jackie Kennedy, this was a casting match and an opportunity for Portman to portray yet more of her acting skills. Portman has captured the attention of the Academy and a number of critics with this role, and there's a possibility of a win, but we feel that this somewhat limited and narrow piece that captured a specific time in the life of a slightly prickly public figure won't gather enough momentum for the win.
Meryl Streep
​
Florence Foster Jenkins in Florence Foster Jenkins
The inimitable Ms. Streep reaches a stunning 20th Academy nomination for her portayal of another inimitable character, the eponymous Florence Foster Jenkins. Streep embodies, embraces and causes the audience to fall in love with this unique American figure. Jenkins was a patron of the arts, supporting opera and musical performance specifically in New York during the depression and WWII. Whether she ever knew just how bad a performer she herself was, we will never know, but Streep brings empathy, nuance and the perfect note of humor in this light and entertaining but touching period piece. However, odds are the Academy will want to save Streep's next Oscar win for something more dynamic than this.
BEST ACTOR
Will Win
Should Win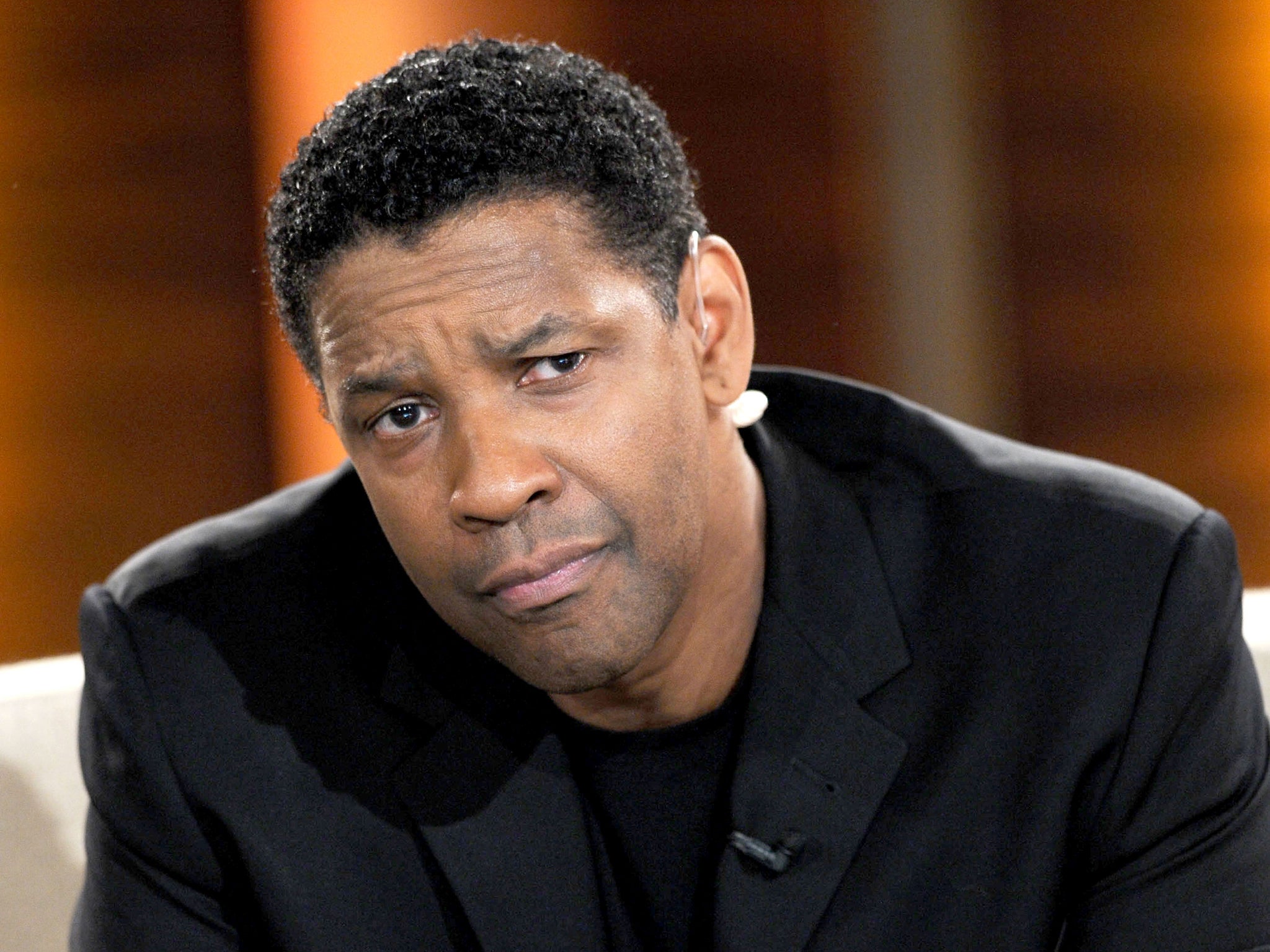 Denzel Washington 
Troy Maxson in Fences
2 time previous acting winner Denzel Washington nails this role. As Troy Maxson, a man both ahead of and behind his time, Washington's undisputed master of the role deserves a win. In range, choices, truthfulness and talent, Washington captured an amazingly well-crafted character, creating empathy for an imperfect and even unlikable character, brilliantly bringing the work of an American master storyteller to the silver screen. He won the SAG award for this role, and as the hands-down, best acting we saw on screen this year, are fairly certain Denzel Washington will take home the gold statue.
Worthy Contenders
Casey Affleck
Lee Chandlerin Manchester by the Sea
Casey Affleck has gathered praise for this role, in which he plays Lee Chandler, a depressed but dependable handyman, going about his life and duties in Boston. Lee Chandler is a character who is also a bit unlikeable, but mostly because he's broken and inward-facing. Affleck tries to convey a lot of things with economy, rage only coming to the fore in short barroom brawl scenes, and a character arc that shows subtle movement. We give him kudos for portraying a broken human, and know that a lot of critics and members are on his side, but with a shade of controversy surrounding the actor and Denzel hitting the mark so squarely, we doubt he will take the win this round.
Ryan Gosling
Sebastian in La La Land
Personally, we don't know that we understand this nomination, but obviously La La Land is sweeping a lot of things up on its coattails this year. Gosling's  portrayal of a self-absorbed, whiny, jazz purist who makes compromises and gets mad about it is good, but we're not sure it's award-worthy. Gosling does bring some humor to an essentially humorless guy, he is a current "hot property" in Hollywood, with lots of fans and an endearing and charming demeanor, but ultimately we didn't see the chemistry onscreen, nor did we really care about Sebastian or his struggles in a way that would or should give this role the win.
Andrew Garfield
Desmond Doss in Hacksaw Ridge
This nomination is a definite "nod" to the young Garfield, who really arrived as an actor with this film. Garfield took an historical, real figure who did larger-than-life things and brought him to life as an endearing young man. (It should be noted that Mel Gibson specifically left out some of Doss' actual war-time heroics because he believed audiences simply wouldn't believe he'd actually done them). Garfield is a lanky Adams-appley guy who plays a lanky Adams-appley guy from Virginia, bringing out the warmth and earnestness of the character in bloody and cynical surroundings. This role will set Garfield up for some good things in the future, and it will be great to see his career take off.
​Viggo Mortensen
Ben Cash in Captain Fantastic
This was one of Kate's favorite movies this season. Viggo Mortenson, (along with all the other actors in this category, actually) got a SAG nomination for his role. Portraying Ben Cash, a unique man and father who goes on the inevitable journey of letting go, Viggo Mortenson is a great fit. Ben Cash is a man who is disillusioned with the American way of life, and he and his recently deceased wife have chosen to raise their children in a sort of Swiss Family Robinson wilderness, where they teach them survival skills and leftist critical thinking. Mortenson has the intensity and ability to convey the character's commitment and conviction, along with the ability to meet the role's physical and intellectual demands. A positive, odd and enjoyable independent, we love that this role was nominated, but we don't think it has broad enough recognition, exposure or push behind it for Mortenson to snag a statue.
BEST DIRECTING
Will Win
Damien Chazelle for La La Land
Chazelle's previous projects include Whiplash, another film that looked at one man's obsession with jazz music and ambition to be a star. In La La Land, the director takes us on a journey through his loving homage to Hollywood musicals of old, in a film which was greatly inspired by his favorite personal film, The Umbrellas of Cherbourg. Taking many cues from the story and production of the 1964 film, including color and set design, musical score, story of young romance, and the interference of fate and timing, Chazelle has created a lovely and entertaining story that audiences and critics adore. There's no doubt that the opening sequence of the film – a big old-fashioned music and dance number performed on a hot sunny day on a blocked off freeway overpass – is fantastic. The choreography, singing and camerawork are amazing. The costume choices and sheer number of sets and goings on in this film are enough to make anyone dizzy, and Chazelle pulls it all together with a sure hand. The music tips its hat to composers of old – like Michel Legrand, but also brings in bits of humor with nods to the 80s, fusion jazz and modern stars in the form of John Legend. Chazelle has tapped into something that audiences and Academy members want to see, and with lots of buzz around this film we see the young director going home with a statue.
Should win
Barry Jenkins, for Moonlight
Only his second feature film, Barry Jenkins has created a film that has garnered praise across the globe from diverse communities, critics and festivals. Adapted by Jenkins from a play by Tarell Alvin McCraney, Moonlight speaks truth to the black experience as much as Fences. This is a beautiful piece, lovingly and poetically constructed. Poetic and soft, but not sentimental, realistic but not harsh or jagged, Jenkins shows us a real life through a sort of reverie – a young man living through but also floating through his misery. Jenkins' use of color and light define space, perception and perspective, helping us feel the warmth and brightness of the Miami climate. The pastel colors, along with bright white juxtapose against the main character's dark skin, making him the focus but also focusing attention from others. The musical score by Nicholas Britell is also up for an award, and the impressionistic music works beautifully with the quality of light and color on the screen. Best Director is usually the place where the Academy gives recognition to the movie where the artform really shines, a place where the director as artist of a medium gives us a chance to see his or her vision or unique perspective. Jenkins gives us that perspective in this unique tale but we feel it won't speak across enough audiences or hit enough marks to bring home the Best Picture. But ultimately, Jenkins deserves this prize
Worthy Contenders
Mel Gibson, for Hacksaw Ridge
This is Gibson's first directorial project in 10 years. He has been on "the outs" with Hollywood over the past decade for several reasons, but some see Hacksaw Ridge as his comeback vehicle for "forgiveness". Apparently he was drawn to the tale of Desmond Doss because it is about a real-life superhero, not one that wears spandex (irony alert – Garfield broke into pop culture in Spiderman films, but we digress). Gibson's usual fare is no stranger to battle, war and blood, and this movie has plenty of that. Filmed in Australia, the battle scenes are fierce and muddy and bloody and took three weeks to shoot. We get an understanding of the overwhelming sights, sounds and relentlessness of battle and a sense of dirty, stinging, raw and torn flesh. On the other hand, Gibson takes pains to show us the quiet and gentle hometown of Lynchburg Virginia where Doss' character is built, and the reasons why he fights that way he does and as hard as he does. This is a nod to Gibson that he is back "in the game", but we doubt this will give him a statue just yet.
Kenneth Lonergan, for Manchester by the Sea
Previously directing only a couple of films, Kenneth Lonergan is primarily a writer. Having fought a legal battle over the final cut and distribution of a previous film, this project was pitched to him as a way to get out of a rut, and a story that Lonergan says is to honor the people who don't recover from tragedy with triumph, but rather find a way merely to continue on. Lonergan lets the town in the title serve as backdrop to the tale. Manchester by the Sea is nothing spectacular, just another Massachusetts town on the coast – working class, boats, churches, schools, townspeople. It's the everydayness that sets the tone, and makes it real. As a violinist, I was particularly attuned to the use of classical music (mostly Baroque) throughout the film, and while an interesting juxtaposition to the town and time and place, it seemed more confusing than a clear directorial statement. Ultimately, however, while this was a truthful and touching film, it was not particularly visionary, and probably won't take home a statue.
Denis Villeneuve, for Arrival
Previously directing films like Sicario and the soon-to-be-released Blade Runner 2049 film, Denis Villeneuve brings a visionary touch to a unique film about first contact. A complex story, with an adapted screenplay from a science fiction story, ultimately Arrival is a study in how language can affect our perception of reality. Villeneuve brings a dreamlike quality to the movie, collaborating with the talented cinematographer Bradford Young. Visual choices create a world of large pale and elegant spaceships, noisy and busy humans scrambling to understand and connect, subtle lighting and neutral palette with pops of color. Although we've heard Villeneuve does first edits of his film without music, the original score by Icelandic composer Johann Johannsson is perfect: sparse, deep, emotional, and ambient. A deft hand gives us time to adjust to the story and follow as we are led to a masterful and freeing realization in a revelatory moment that is intellectual and fascinating. Although this is as fine and artistic a feature as you will see at the movies this year, Villeneuve is probably not going to get the award this time around, but we'll see him here again.
BEST PICTURE 
Will Win
La La Land
Fred Berger, Jordan Horowitz and Marc Platt, Producers
14 Total Nominations
Los Angeles with its sunny skies, aspirations, self-obsession and glitz is a third  - but wanted – wheel in this romantic and musical throwback. Emma Stone portrays Mia, a young and aspiring actress in Los Angeles. Ryan Gosling plays Sebastian, a jazz-obsessed pianist, who yearns to open his own club someday. This film is lovely, engaging, entertaining, and filled with treats and sweets for the eyes and ears. We know this picture is a passion project of the director's, reflecting his inspirations, his love of jazz and the movies, and themes of ambition and determination. It hits many of the elements that make for a great picture, - production, score, story, music, setting and stars - and we're pretty certain the Academy will award it for those achievements. This is a film that will resonate with Academy members, perhaps echoing a time and era of Hollywood of old. Although neither of us engaged with this movie the way many audiences and critics have, (including musical/soundtrack devotee Liv), the machine and the momentum are behind it. This movie really wants to be a masterpiece, Hollywood wants it to be a masterpiece, and it will take home the win.
Should Win
Moonlight
Adele Romanski, Dede Gardner and Jeremy Kleiner, Producers
8 Total Nominations
Although this is only the second feature film from director Barry Jenkins, this film has been recognized across numerous organizations, film critics and communities. A uniquely told story, this film is greater than the sum of its parts. With exquisite acting from both ensemble and individuals, this is a gorgeous and poetic tale about the forces that shape our lives, and the people who help us find who we are. To paraphrase actor Mahershala Ali's thoughts on this film, Moonlight is the story about those of us who never find our "tribe", but survive because of those individuals who throw us a life line from time to time. Told in three chapters by three actors in three stages of life, this film touches on themes of forgiveness, tenderness, love, recognition, and acceptance. We watch a young black man weave his way towards manhood through lyrical use of color and light, a sense of place and gorgeous evocative music. This is not a simple movie, but neither does it judge, choosing to find empathy, beauty and truth. As much as we love this movie, we're betting Hollywood won't give it the gold.
Worthy Contenders
Arrival
Shawn Levy, Dan Levine, Aaron Ryder and David Linde, Producers
8 Total Nominations
What if math and science aren't the only tools for exploring the mysteries of the universe?  What if intuition – a mother's intuition- is just as important? What if language can impact not just communication, but the very way in which we perceive the universe? A stunning film to watch on the big screen, this is a worthy nominee before we even get to the amazingly snubbed Amy Adams, the luminescent core of the film. Adams plays linguistics professor Louise Banks, selected to interpret the language of the beings that arrive to earth in 12 egg-like spacecrafts. Mathematics expert Ian Donnelly, played by Jeremy Renner, plays colleague, friend and foil. With gorgeous cinematography, intriguing design choices, and a beautiful score, we are drawn into the mysteries of the large and strange creatures who have come to speak with us, if we can only learn to listen. The Academy tends to shy away from science fiction for its big awards, but if it were to break away from convention this year, Arrival is a worthy contender.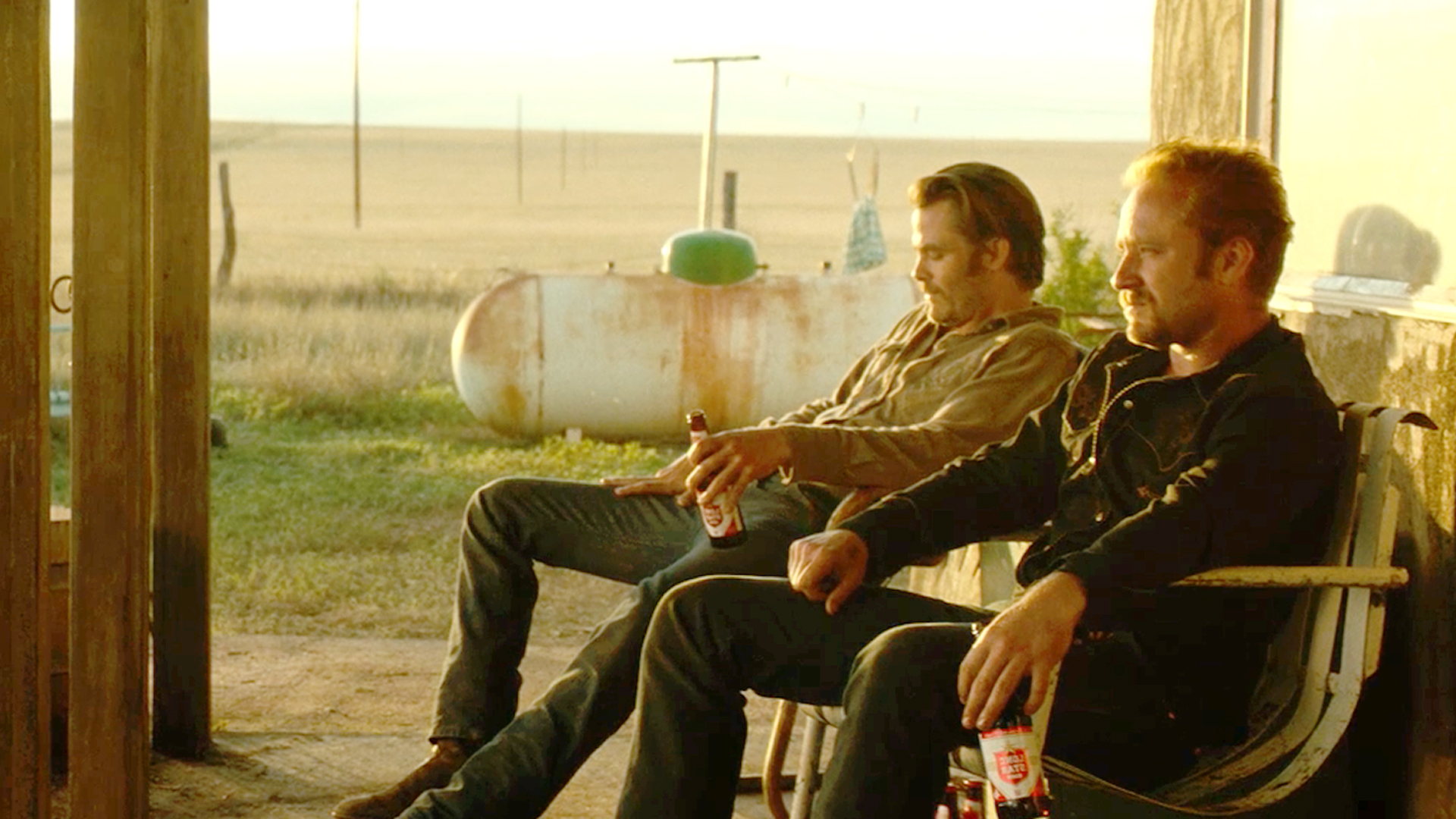 Hell or High Water
Carla Hacken and Julie Yorn, Producers
4 Total Nominations
Sometimes good people do bad things for good reasons. You just can't dull the good looks of Chris Pine, doing a fine job of inhabiting the life of lanky, Texas farmer Toby Howard. His brother Tanner is gleefully played by Ben Foster, a charming lifelong screw-up looking for a reason to have one last wild ride. Jeff Bridges is retiring Texas ranger, Marcus Hamilton, whose years of experience, intuition and old-fashioned footwork starts to piece together what the brothers are up to.  Along with a great group of supporting character actors, a score by Nick Cave and Warren Ellis that is dramatic and perfectly attuned, and the dusty, hot Texas midlands as backdrop, this is a great old-fashioned American movie. While we absolutely recommend it as a 2016 standout, we don't see a win.
Hidden Figures
Donna Gigliotti, Peter Chernin, Jenno Topping, Pharrell Williams and Theodore Melfi, Producers
3 Academy Award Nominations
Based on the true stories of 3 African American women, Hidden Figures tells the tale of Katherine G. Johnson, Dorothy Vaughan, and Mary Jackson, portrayed by Taraji Henson, Octavia Spencer and Janelle Monae, respectively. During the height of the space race, when America and the USSR were competing to get a man into orbit, these women were fighting for recognition and opportunity at the segregated headquarters at the Jet Propulsion Labs in Langley Virginia. A great story, super actors, and an engaging style that doesn't shy away from the facts, Hidden Figures uses humor and feminine sass to pack a punch. Social revolution was not the answer in a place like Langley, but intelligence and the ability to think outside the box was. An uplifting, empowering and entertaining story with a satisfying payoff, this is a story that should have been told years ago, and we are pleased this was recognized by the academy. However, as a film overall it was more conventional and feel-good than revelatory, and we doubt it will take first prize in this race.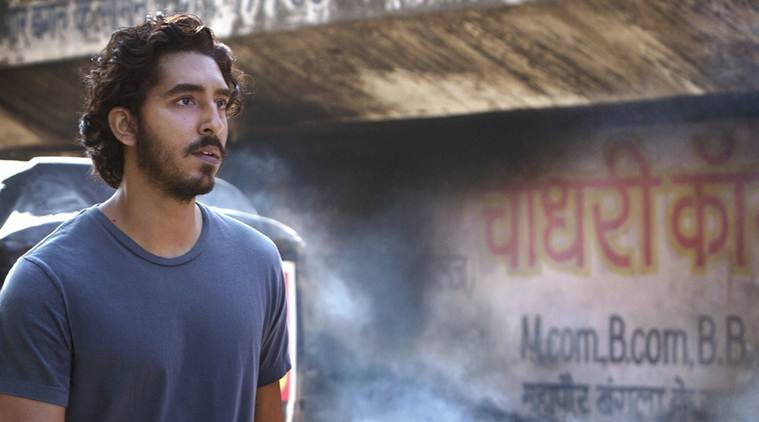 Lion
Emile Sherman, Iain Canning and Angie Fielder, Producers
6 Total Nominations
Based on the autobiography of Saroo Brierly, Lion tells the story of a young Indian boy accidentally abandoned at a train station, who eventually finds himself adopted by an Australian family. As an adult, Saroo pours over Google Earth images, searching for signs that will help him piece together his memories and find his home village in India. The adorable and talented Sunny Pawar plays Saroo as a young boy, while Dev Patel inhabits the character of the older Saroo, a handsome but searching and unsettled young man. Nicole Kidman supports as a warm and supportive adoptive mother, but Kate found the romantic sidestory with Rooney Mara completely unnecessary. However, this is a classic dramatic Oscar-contender, looking to pull all the heartstrings. With beautiful production, international crews and settings, a tender and touching story, and an engaging story, ultimately Lion doesn't quite hit the marks.
Fences
Scott Rudin, Denzel Washington and Todd Black, Producers
4 Total Nominations
Based on a play by August Wilson, Fences is simply the tale of an African American man in the 1950s. This is an American story, a black story, but the genius of it is that while blackness is integral, it also becomes invisible as the genuineness of the story comes to the fore. Denzel Washington and Viola Davis played these roles on Broadway in 2010 to stunning reviews and Tony awards, and the movie still has very "play-like" feel to it. As two people who've seen the play, we both appreciated the translation to the silver screen, that gave us just enough clues to the size of Troy's world that we understand that he is keeping it cut to a size he can manage. This was a lovely film in the capable and impressive hands of Denzel Washington, who produced and directed, but this is not a screenplay that will likely lend itself to capturing a best picture statue.
Hacksaw Ridge
Bill Mechanic and David Permut, Producers
6 Total Nominations
Young Virginian Desmond Doss wants to serve his country, but objects to the use of violence. But, serving as a medic on the front lines in a bloody battle on Okinawa, he single-handedly saved the lives of 75 American soliders. This isn't about war, but about the experience of one unique man during HIS war, and how he chose to fight it. Mel Gibson isn't a subtle director, nor has he been a popular one in recent years, but he is a talented one. Through blood, dust, dirt, and noise we see war, but on the other hand we see the tenderness, conviction, sweetness and gentle soul of Private Doss, a smalltown boy at heart. As a film with an inspirational hero, a hopeful message, a unique perspective and vehicle for some young actors to prove their mettle, we see this nomination as a nod of some forgiveness and respect, but likely not a win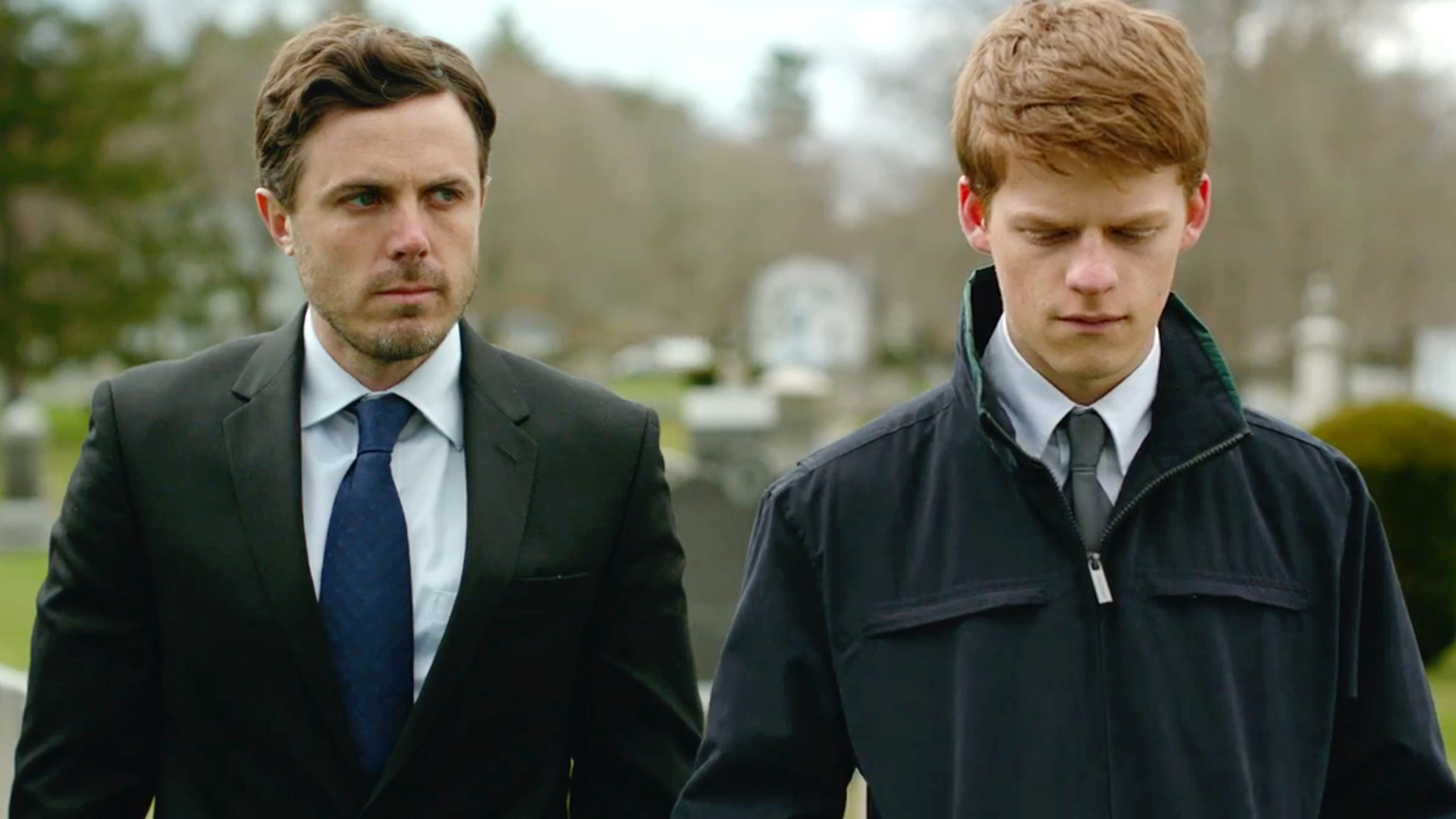 Manchester by the Sea
Matt Damon, Kimberly Steward, Chris Moore, Lauren Beck and Kevin J. Walsh, Producers
6 Total Nominations
Named after a town on the Massachusetts coast, Manchester by the Sea is the tale of a broken man, unable to get beyond the tragedies of his past but faced with a world and a family that keeps moving on without him. After the sudden death of his older sibling, Lee Chandler takes a leave from his handyman job in Boston to go home and deal with the details – the body, the arrangements, the funeral, his brother's broken fishing boat, the future of his nephew, and the ghosts of his own past. This story needs no cinematic magic to enhance the drama of everyday life. Lots of critics and audiences have found this film moving, profound and award-worthy, but we had a hard time connecting to it fully. Both being parents, we "get" the impact of the story. The movie gave us heartache, good performances, and impactful individual scenes. We appreciated the writing, the authenticity, and the moments of humor, but somehow this film was less than the sum of its parts, and we were never swept away. We know not everyone will agree with us on these points, but neither do we think the Academy will send it home with the top prize.
Kate Pehrson and Liv Tollefson are Twin Cities movie critics who have now become a cornerstone of the SouthernMinn Scene Oscar coverage. In the previous three years they have made a dozen predictions and have only been wrong one time. It only proves the point that nobody foresaw 'Spotlight' winning Best Picture last year.