There's a New Yorker cartoon by Harry Bliss called "Hollywood Think Tank". Four People are sitting around the table with each one of them saying a different word: "Sex" "Guns" "Sequels" "Money".
Cynical? Perhaps. Pretty much true? Yup.
I think the official count for 2016 sequels stands at 37. Sequels can be great, but what everyone is hoping for is a repeat experience of our first interaction with a story, and that's hard to pull off.
Movies that hit the mark were sci-fi/superhero adventures Star Trek: Beyond and Captain America: Civil War. In family-friendly animation fare, hits were Kung Fu Panda 3 and Finding Dory. In the prequel category, the wizarding world of Harry Potter found new life in America in Fantastic Beasts and Where to Find Them.
But those were the exceptions. Some sequels suffered from weird timing or trying too hard. The Divergent series comes to mind. I like the premise, and I enjoyed the first film, but building on the precedents set by others, there's been a new film every year, including the now apparently required two-parter finale. Enough already. Not every book series needs a DVD box set.
Then there were the sequels with the opposite problem – made too late. Three movies in 2016 were
sequels to films made over a decade ago: Bridget Jones's Baby (12 years), My Big Fat Greek Wedding 2 (14 years), and Independence Day: Resurgent (20 years later). The first two were sweet comedy charmers to begin with, so any sequel wasn't going to change the course of cinema, but Independence Day was such a fun and big action sci-fi film when it came out in 1996, that this disappointing sequel just bummed me out. Too many loose ends being wrapped up inelegantly, along with unnecessary subplots.
Speaking of unnecessary, why The Huntsman: Winter's War? When Snow White and the Huntsman came out in 2012, I enjoyed the fantasy action retelling of an old story with great costumes and cool special effects, but I wasn't yearning for the backstory behind Chris Hemsworth's warrior figure. And despite impressive casting of Jessica Chastain as his main love interest, I was far more interested in the chemistry between Hemsworth and character actor Sheridan Smith as Mrs. Bronwyn.  
Remakes aren't quite the same as sequels, but again, there were hits and misses. The live-action The Jungle Book was an entertaining film that did well for Disney. Veterans Bill Murray and Christopher Walken as Baloo and King Louie respectively were wonderful juxtapositions to the young and energetic Mowgli played by Neel Seethi. But can anyone tell me who asked for a live-action remake of Pete's Dragon? Anyone?
Of course, Ghostbusters was the big franchise reboot controversy of the year. Neither fabulous nor horrible, it was uneven and never really gained the footing many hoped for. Strong moments and funny women were pulled off keel by an undercooked backstory, some sloppily added-on cameos, and a weak storyline that got lost in the shenanigans. Kristin Wiig and Melissa McCarthy played it straight to Kate MacKinnon's wacky mad genius and Leslie Jones. Chris Hemsworth's dumb blonde receptionist was, however, worth the price of admission.
Oh, the 9thMadea film in 12 years came out in time for Halloween.
Okay, sex. There's good sex (and romance) and there's bad sex. My favorite sex this year was in Deadpool: raunchy but consensual, flirtatious and fun. The strangest sex this year was in the bizarre dystopian world of The Lobster, where everyone is supposed to have a mate, but no one is supposed to be in love. Self-love is forbidden but the staff will help you with arousal and provide helpful demonstration skits. Unfortunately, the bisexual option is no longer offered. Colin Farrell does a marvelous turn with Rachel Weisz adding another cinematic notch to her amazing belt.
Can we talk about unnecessary romantic subplots, though? Did everyone in Independence Day: Resurgence really need a boyfriend or girlfriend? And though I'm all for it, was the old-couple sweetness between Dr. Okum and Dr. Isaacs just a little too cute? Did the feelings and romantic insinuations between Newt Scamander and his Tina seem a bit last-minute and left-field? Did Captain America kissing Agent Carter's niece give anyone else the "oh pleases" or the yucks?
However, the movie that made my engineer husband cry was  Me before You.
Let's just go ahead and call this next section guns AND violence. And like sex, there was quite a bit of it. Some of my favorite violence (can I say that?) was in The Nice Guys. The movie was overly long and had some strange pacing (pick a denouement already), but the moments when the relationship between Ryan Gosling and Russell Crowe worked were the kind that make you love a good "guy" movie.
Hardcore Henry was a Russian-made live-action film inspired by first-person gamer perspective, along with the requisite violence, crazy stunts, guns, gadgets, bad guys, machismo and a hot scientist wife. It had mixed reviews, but mostly because critics were mistakenly looking for a plot in a video game.
Making the critical rounds for its cast, craftsmanship and story, Green Room is rife with violence – punk music, neo-nazis, murder, brutal attacks, and drugs. Alas, it was one of the last movies that the gone-too-soon Anton Yelchin would star in, but speaking of Star Trek, this film is also a reminder that Patrick Stewart is a freaking master.
Finally, I really, really, really wanted Pride and Prejudice and Zombies to be clever and intelligent literary costume drama zombie fun. It wasn't.
Hollywood raked in the Money this year, especially Walt Disney, who distributes Marvel films and lovable animated animal movies. (Actually, if I were to add a category to the Harry Bliss cartoon, it would be "animals" – they make money). Warner Brothers made money with DC comic films, but the movies did not do as well critically. Luckily, it also distributes the magical money-making Harry Potter films. Universal scored a hit with Secret Life of Pets.  20th Century Fox hit the R-rated jackpot with Deadpool. Its connections to the X-men franchise may help boost that universe out of its mutant slump. May I just say: a toast to Ryan Reynolds – bless his skinny Canadian butt and filthy, filthy mouth.
We should talk about Losses. I know elsewhere in this edition that my colleagues have be discussed many of the fine actors and other talents that we've lost in 2016, but I do want to mention a few other noteworthy passings:
Vilmos Zsigmond:  Oscar-winning cinematographer. Notable films: The Deer Hunter, Deliverance, Close Encounters of the Third Kind, The River, The Rose,  The Last Waltz.
Patty Duke: actor. Notable films: Valley of the Dolls, The Miracle Worker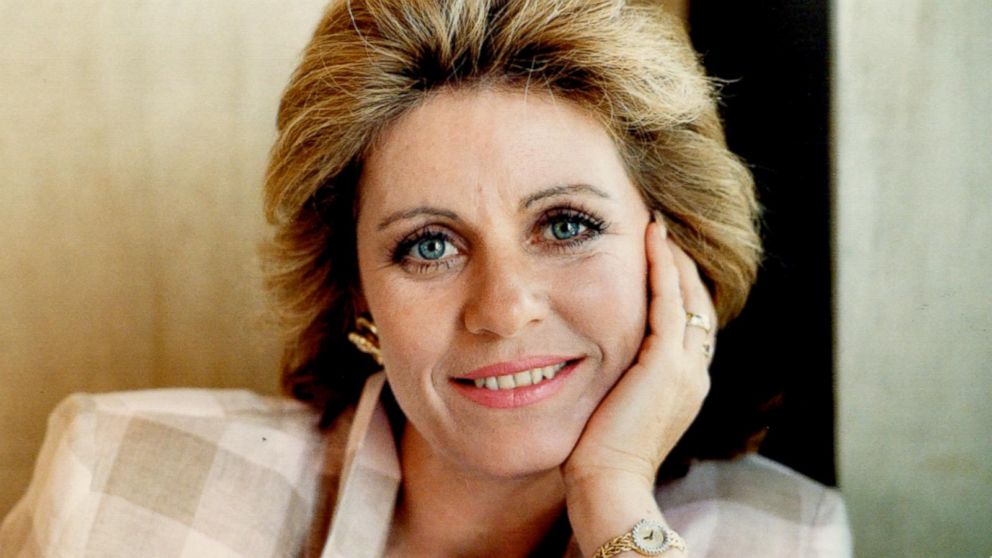 Noel Neill: actor, Minnesotan. Most notably, she portrayed Lois Lane in the 1950s.
Tony Dyson: special effects designer who created the droid model for R2D2
Charmian Carr: an actor best known for her portrayal of Liesel, the oldest child of the Von Trapp Family in The Sound of Music.
Marni Nixon: voice actor and singer. Uncredited but eventually confirmed as providing the singing voice for Deborah Kerr in The King and I, Audrey Hepburn in My Fair Lady, and Natalie Wood in West Side Story.
Hector Babenco: Argentine Director of Kiss of the Spider Woman, At Play in the Fields of the Lord, and Ironweed
Guy Hamilton: director of four James Bond films – Goldfinger, Diamonds are Forever, The Man with the Golden Gun, and Live and Let Die
Adrienne Corri: actor most  notably remembered for portraying Mrs. Alexander in the infamous rape scene in A Clockwork Orange.
David Margulies: television and movie actor who portrayed Mayor Lenny Klotch in the original Ghostbusters films.
In a couple months, Liv Tollefson and I will be writing about the Oscar race, and that's where we will have the opportunity to talk about the gems in the year's offerings. Gems might utilize sex, guns, money or even sequels, but rise above the devices into memorable experiences. We don't know what we'll find there yet, but I have seen a couple rising stars that I humbly suggest you make your way towards: the thought-provoking  Arrival and the gorgeous and poetic Moonlight. If you're in the mood for Marvel and spectacular visual distractions: the fantastic Dr. Strange. If you're in the mood for an independent film, may I suggest horror in The Witch, bizarre bromance in Swiss Army Man,  or the strength of parental love in Midnight Special and Captain Fantastic.
Cheers to you and yours in 2017, and if you see me at the movies, leave the aisle seat on the back left open for me. Seriously. Do not sit there.