Welcome to the annual addendum to our Academy Awards preview article. As you watch each of the Oscar nominated films, please allow us to make some pairing suggestions to enhance your experience...
Lion
Take your favorite sibling and buy Amtrak tickets to Seattle. Sneak off the train alone somewhere in western North Dakota. Take selfies with local fracking field oil workers and post them, saying you've found some long-lost family members. Find a crappy motel. Lock the door, stir up a batch of rum punch in the ice bucket, and spend the next five days scanning through thousands of Google Earth images for a small town in Canada that looks even more remote and unforgiving than where you are right now. Drink directly from ice bucket. Clear your head. Book a ticket back home to Minnesota.
Alcoholic - "The Simple Word"
1 ½ oz Bacardi Superior
1 oz Willie Smiths cider
½ oz Cloudy apple juice (Tasmanian, preferably)
½ oz Muscovado syrup
7—10 Sage leaves
2 Bar spoons of fresh lime juice (splash)
Lightly muddle the sage in a stirring glass. Stir all ingredients with ice until chilled, then fine stain into a chilled Coupe Glass. Garnish with an apple fan and sage leaf.
Non-alcoholic - "A Mother's Touch" cordial
1 oz elderflower cordial
1 serving cloudy apple juice (preferably Tasmanian)
small handful mint leaves, roughly chopped
bottle sparkling water
Mix elderflower cordial with cloudy apple juice. Add a small handful mint leaves, stir well, then pour into a chilled flask. To serve, pour half glasses and top up with sparkling water.
La La Land
You and 37 other cars are stuck doing 20MPH behind a wedge of snowplows on I-35 during a snowstorm. Then they stop, semi has
jackknifed ahead. You jump out of your car and begin to do a frantic stomp and arm flap to warm up your hands and feet. Another driver jumps out of their car with two friends to change a tire, scrape off ice, and kick the snow off the wheel wells in a well-choreographed medley of modern moves. 7 separate drivers choose different radio stations and blast them at full volume, but because their windows are shut, all you hear is violent-sounding bass lines. But inside the cars you see "Rock On" fists and other hand signals pumping in the air. A lone State trooper does a slow turning waltz-like solo, boots sliding along the icy ground, occasionally dropping some sick hip-hop moves…or falling on his coccyx bone. Get back in the car and drink your luke-warm coffee. Look up and imagine the stars somewhere up there beyond the grey cloud cover and ponder how lucky you are to have achieved your dreams and actually live in this magical place and be part of such an extraordinary group of like-minded highway travelers on the road to La La….Al…Albert Lea.
Alcoholic - "The Bijou"
1 oz London dry gin
1 oz sweet vermouth
1 oz green Chartreuse
1 dash orange bitters
Combine ingredients in a mixing glass and fill with cracked ice. Stir well for 20 seconds and strain into chilled cocktail glass. Twist a piece of lemon peel over the drink and garnish.
Non-alcoholic - "The L.A. Story"
A half double decaffeinated half-caf, with a twist of lemon
Moonlight
Fall asleep in your bed. In your dreams, you find find someplace warm and sunny to dip your toes in the water. Watch as the light around you changes from the bright and warming morning sun like a nectarine, to the rosy, pink and sleepy sunset. Twilight brings shades of grey and blue and purple, and the moonlight turns everything blue and black. The world may be harsh, but here, all is calm. A warm sea breeze caresses your cheek, and you remember that first gentle kiss. The moonlight makes everything glow and shine.
Alcoholic -"The Moonlight Cocktail"
1 1/2 oz gin
1/2 oz Cointreau
1/2 oz Creme de Violette
1/2 oz fresh lime juice
Shake with ice, and strain into a chilled Champagne flute.
Non-alcoholic - "First Kiss"
1 1/2 oz passion fruit puree
1/2 oz Agave Syrup
Ginger beer
Splash of lemon
Pour the passion fruit puree and Agave Syrup into a metal cocktail shaker, add ice and shake. Strain into a champagne flute. Top with ginger beer and garnish with raspberry and lemon twist.
Arrival
Wake up. Go to the kitchen. There's a low rumble. Silence. Wait. There it is again. What is that? Oh. That's your stomach. Put some bread in the toaster and grab that fancy probiotic yogurt that's supposed to help. Make the coffee. Pour it in a mug. Grab the half-and-half. Stare as the creamy liquid swirls its way into the black French Roast…it's speaking to you. Yes. It's speaking to you. You…brave, intelligent, intuitive, capable…you can decipher its meaning. You will discover its secrets. You must. For the good of us all, coffee WILL reveal its mysteries. The enigma of the universe's most powerful substance will be revealed to humanity.
Alcoholic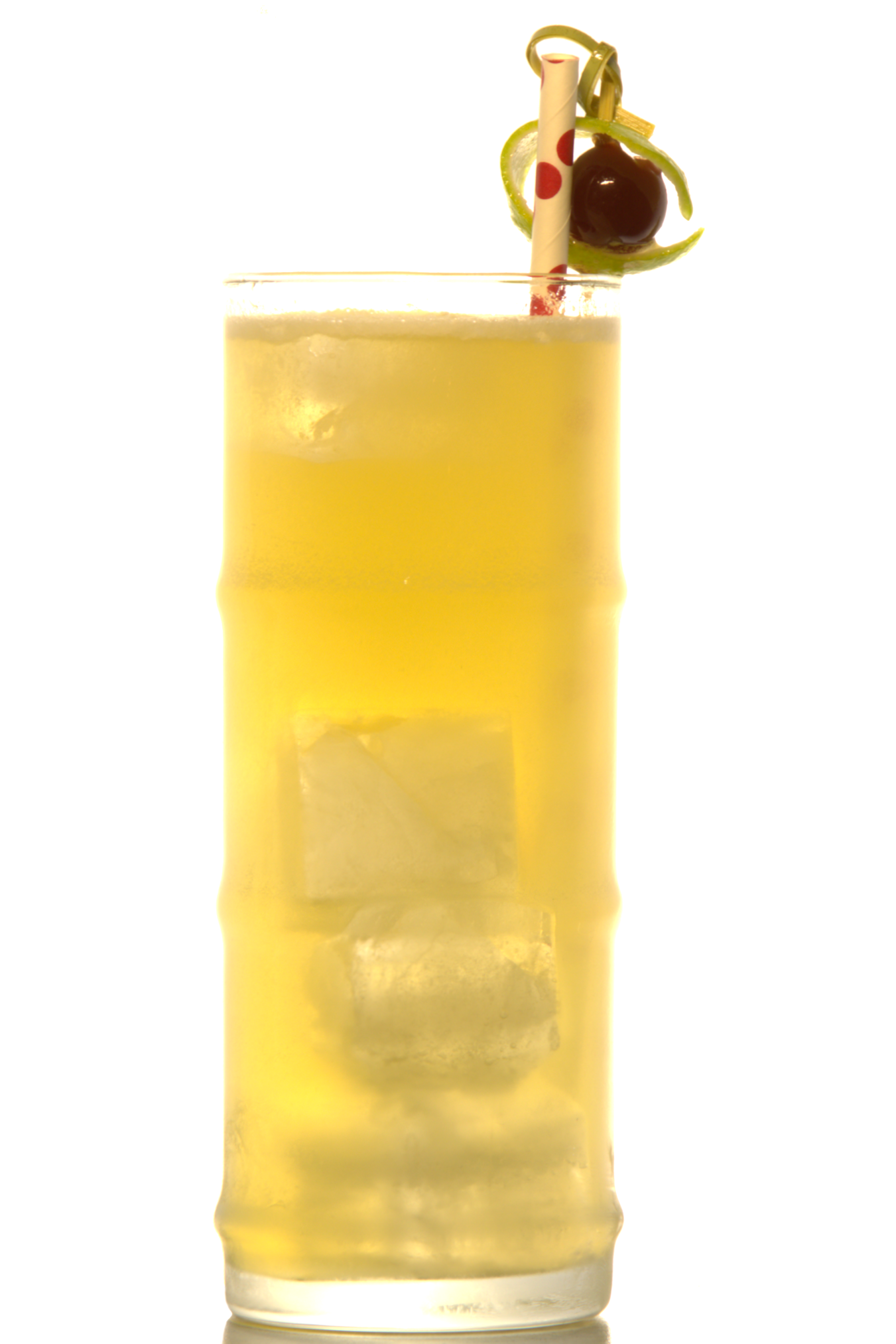 Are you fearful and confused?
- "The Lost in Translation"
1 ½ ml premium blended malt whisky
¾ oz The King's Ginger liqueur
¾ oz ml palm sugar syrup (1:1 boiling water and palm sugar)
¾ oz lemon juice)
Add all ingredients to a cocktail shaker. Add ice and shake. Strain into an ice-filled highball glass and top with soda. Garnish with a wheel of lemon.
OR
Are you trusting and curious?
- "Proper Introduction"
1 ½ oz vodka
Hint of dry vermouth
1 bar spoon caper berry brine
½ bar spoon of squid ink
Garnish: squid tentacles
Shake with ice. Double strain into a chilled glass and garnish with squid tentacles pegged to the glass.
Non-alcoholic - Carbon-based Life Form
2 capsules activated charcoal
1 oz honey syrup
1 ¾ oz fresh lime juice
2 ¼ oz beet juice
Lime Wheel
In a small bowl, break apart the charcoal capsules and discard the outer layer. Whisk together with honey syrup until combined (it will be jet black). In a shaker, combine syrup with remaining ingredients and fill with ice. Shake and strain and serve over ice.
Hell or High Water
You don't want the green beans. You don't want the corn-on-the-cob. You don't really want the T-bone steak, either. You don't want the weekly special, and you won't try the chef's special stew again. You don't want your salad first, but you do want your dressing on the side. You don't want a Coke, but you wish they had root beer. You do want dessert. You don't want to pick up Jennifer from band practice, but you don't want to take Adam to the orthodontist. You don't want to volunteer for the bake sale, but you definitely don't want to coordinate the silent auction. You don't want to go to dinner at the Nelsons next week. You don't want to organize your receipts for your tax returns. You don't want walking pneumonia. You don't want to get dressed. You do want a cold beer.
Alcoholic
Are you a cop?
 - "Texas Ranger Cocktail"
1/2 oz gin
1/2 oz sweet vermouth
1/2 oz dry vermouth
3/4 oz grapefruit juice
1/4 oz maraschino liqueur
Shake in iced cocktail shaker & strain
OR
Are you a robber?
 - "Beer"
Shiner Bock or Lone Star
Non-alcoholic
Are you just gonna watch the chase?
Diner coffee
Manchester-by-the-Sea
Some hearts are too broken and some emptiness unfillable. We can buy a new motor for the boat, we can drink a cold beer, and the barstool is comfortable enough, but from now on, the bar fight is always inevitable.
Alcoholic - "Misery Island Manhattan"
2 oz. Jim Beam Bourbon
1 oz Apple Shrub
Angostura bitters
Shaken, served straight up.
Non-alcoholic - "The Dark-and-Stormy" mocktail
8 oz ginger beer
1 Tbsp brown sugar simple syrup
1 mint sprig
Pour simple syrup and ginger beer over ice. Garnish with mint sprig.
Fences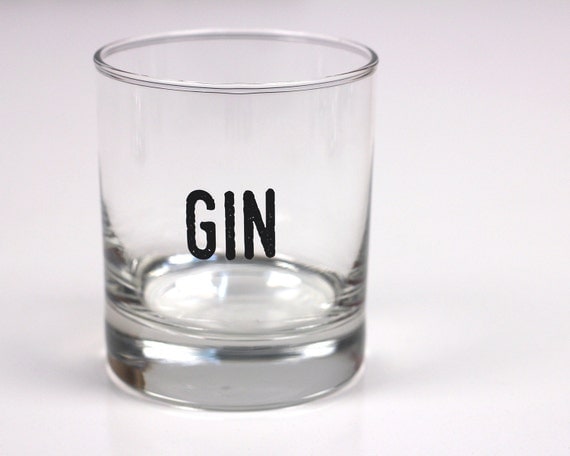 The work week is done, your hip is bugging you again, and ol' Sneaky Pete was side-eyeing your paycheck again, seeing if he can get a look at your take-home numbers. Walk to the corner store and buy a fifth. Sneaky Pete may be jealous, but he is a good listener and laughs at your jokes. Walk home and lay your burdens down. Your back yard isn't much, but it's your back yard, and you'll be damned if you're not going to do as you see fit. It's the weekend, and you've earned a little respite. Take a sip. Take another. Tell a joke. Pete laughs. Pass him the bottle. Sigh. Straighten up your back – the years have passed, times have changed, but you know who you are. This is your back yard, dammit. Now gimme back the bottle, Pete. I'll share, but it's still mine.
Alcoholic - Cheap dry gin
Non-alcoholic - A ham sandwich on the front steps
Hacksaw Ridge
Hello, my name is Cornstalk. This is my buddy Ghoul, my buddy Hollywood, and my buddy Grease. This is my medical bag, Kit. Kit lives with Morphine, Morphine, Morphine, and Bandage. Bandage is a neighbor of Splint, and Splint knows a guy named Rope, who's good buddies with Knot. Ghoul, Hollywood and Grease play with Gun and Rifle a lot, and though I don't like them AT ALL, Kit, Morphine, Morphine, Morphine and Bandage and I aren't afraid of them. Rope is the strongest player, by far. I don't like to play on Saturdays, but I did once, and everyone was real happy I did. I don't drink or eat meat either, but I like to read, and my wife, Needle, is really pretty. I can't wait to get home to her and to see my Mamma and my Daddy Jodhpur Pants again.
Cocktail
Are you the wounded?
-"The Plasma"
1-1/2 oz Pepper Vodka
3 oz Tomato Juice
1/2 oz Lemon Juice
2 dashes Tabasco Sauce
4 dashes Worcestershire Sauce
pinch Celery Salt
pinch Black Pepper
1/2 tsp Mustard - dijon
1 tsp Dill - finely chopped
1 slice Cucumber - for garnish
1 Tomato - cherry, for garnish
Directions: Shake all ingredients, except cucumber and cherry tomato, with ice in a cocktail shaker. Strain into a highball glass full of ice. Garnish with a cucumber slice and a cherry tomato
OR
Are you the medic?
-"Rope Burn"
1 oz Jamaican rum
1 oz Aperol
1 oz Bonal Gentiane Quina
Shake over ice. Strain into glass. Garnish with grapefruit twist.
Non-Alcoholic
The non-Lynchburg Lemonade/aka the Pussy Foot
2 oz orange juice
2 oz lemon juice
1 oz lime juice
1 tsp grenadine
1 egg
Sparkling water
Pour each ingredient into a glass, sequentially, adding raw egg last. Top with sparkling water and orange slice.
Hidden Figures
Solve this.
Go get some coffee. Scratch that. Make your own coffee. Nope, you'll have to walk four buildings down to get water, since you can't do it in this building. Go get water. Come back. That took 15 minutes. Pour in the water, turn on the pot, go to your desk.
Here's your issue.
Coffee's done. Got get a cup. Proofread some other guys work for 10 hours. Try not to have to go back to the bathroom.
You gotta pee again. But you are going to solve this , and this time, you'll put YOUR name on it.
Alcoholic
Are you the computer?
 - "The Rocketini"
1 of butterscotch schnapps
½ of dry gin
½ oz sweet vermouth
½ oz goldschlager
¼ oz frangelico
Shake ingredients with ice. Strain into a glass. Top with Ginger ale. Garnish with a Cinnamon Stick
Or
Are you mission control?
-"Here's Hoping"
1 lime
1 3/4 oz Rye
1 oz Campari
1/2 oz simple syrup
1 maraschino cherry with small scoop of liquid
Shake over ice. Add cherry and liquid to martini glass before pouring in cocktail.
Non-Alcoholic - Sunday after-church Lemonade.