Do you call celebrity deaths a trend? I hope not, but it sure happened a lot in 2016. Maybe it's a function of our own middle-agedness, but it seemed like every time we turned around this year, someone we had heard of, someone we had cheered (or in some cases jeered), someone of whom we were fans had passed away. If this list it seems to be a little bit excessive, that's because we simply wanted to illustrate just how many famous names have left us in the past twelve months. From obvious, and stunning names like Prince and Bowie, to more expected ones like Ali and Castro, to a few you may find pretty obscure, we want to take the time to honor those we lost this year. We may be a bit tongue-in-cheek with some of the honorees, but everyone who made this list is someone who deserves our respect and a fond farewell. To all here, thank you for the memories.
Lemmy Kilmeister, December 24, 1945-December 28-2015
Rich: Perhaps the only person on Earth who could rival Keith Richards' rock & roll tenacity. I knew the leader of Motörhead would die one day, I just thought it would be at the end of time.
Dan:  Considering recent election results and the over all climate of the country, some may say we might be there right now.  Lemmy was a one word living definition of heavy.
---
Beth Howland, May 28, 1941-Decenber 31, 2015
Dan:  Perhaps not the brightest bulb at Mel's Diner on the 70's TV sitcom, Alice Howland certainly brought a sense of fun to the proceedings.  Like music, the 70's sitcoms took a number of hits in this year's deadpool.
Rich: R.I.P. sweet "Dingy."
---
Robert Stigwood, April 16, 1934-January 4, 2016
Rich: Nobody made more money off of disco than Robert Stigwood, and that includes cocaine dealers. I will remember this record impresario as an old, bald, white dude with on open shirt, and lots of chains around his neck dancing at Studio 54. He was kind of gross. Also he did that whole Sgt. Pepper's Lonely Hearts Club Band movie with Peter Frampton and the Bee-Gee's.
Dan:  If nothing else, he did get Steve Martin to do "Maxwell's Silver Hammer" in that movie.
---
Pat Harrington Jr., August 13, 1929-January 6, 2016
Dan:  The second 70's sitcom death within a week.  Schneider was the building superintendent from One Day at a Time.  For me, probably the funniest character on the show.  His 1984 Emmy award for the role was well deserved.
Rich: I'd forgotten that he died. Jesus. I loved Schneider. I like to think that he and Ann Romano were having a little thing that the cameras never caught.
---
Otis Clay, February 8, 1942-January 8, 2016
Rich: One of the greatest soul singers of all time. He could play blues, R&B, and gospel. Most people know him from "Tryin' to Live My Life Without You," but his body of work encompassed so much more than that. Somehow fitting that his death on January 8 was overshadowed by someone else two days later.
Dan: I saw Clay play the Dakota in Minneapolis about 10 years ago.  An INCREDIBLY soulful and honest singer.  His "Walk A Mile In My Shoes" is well worth anyone's time and attention.
---
David Bowie, January 8, 1947-January 10, 2016
Dan: The shock of his passing 2 days after the release of Blackstar (and his 69th Birthday) was overwhelming.  I began listening to the album on that Friday and spent the weekend with it, marveling at how daring and futuristic it sounded.  When my wife, Rebekah, woke me Monday morning with the news that he died I felt the loss in a profoundly personal way.  A complete artist whose very life was his artistic statement.
Rich: We're sitting here talking about our favorite Bowie songs. I think Ziggy Stardust is one of the greatest albums of all time, and "Heroes" is one of my favorite songs. Dan leans to "Changes," quoting: "And these children that you spit on as they try to change their world are immune to your consultations. They're quite aware of what they're going through." Those words are as impactful today, and as meaningful to the Millennial generation as they were 45 years ago to the Baby Boomers.
---
Lawrence Phillips, May 12, 1975-January 13, 2016
Rich: In an age where coddled sports stars are put on undeserving pedestals and heralded for all the wrong reasons, Phillips is the poster-child. A football prodigy since his early days of high school, Phillips was a star running back at the University of Nebraska and was given opportunity after opportunity to be a star in the NFL. Instead, he beat his girlfriend, reportedly dragging her down flights of stairs by her hair. He eventually went to prison on multiple felony charges. He allegedly murdered his cellmate last year, and was found hanging in his cell in January.
Dan: Was O.J. Simpson his role model growing up?
---
Alan Rickman, February 21, 1946-January 14, 2016
Dan: Hans Gruber was one of my all-time favourite movie villains.  Rickman had the perfect voice for him, exacting and precise. 
He brought his characters alive from the inside out, giving them a nuanced depth that is a rare find.  On a side note, the Brendan Frazier/Adam Sandler/Steve Buscemi movie Airheads uses the building across from Die Hard's Nakatomi Plaza as its setting.  To this day, every time I watch Airheads I look to see if Alan Rickman is somewhere in the crowd as Gruber.  I like to think that he is.
Rich: I love Alan Rickman. He was a true British thespian from the school of Olivier, Gielgud and Irons. I praise him. Yippee-yi-ki-yay, Professor Snape.
---
Dan Haggerty, November 19, 1952-January 15, 2016
Rich: This guy was the face of Saturday afternoons for me in the late 1970's. I'd watch Grizzly Adams in syndication on my little black and white television set in my bedroom. Also, my wife would still like to marry him (Adams, not Haggerty).
Dan: The seventies really was a great time to be a kid.  Grizzly Adams was a show about heart, friendship and had moments of great humour and fun.  Haggerty gave Adams his heart.  Somewhere, Ben the bear was waiting for him.
---
Glenn Frey, November 6, 1948-January 18, 2016
Dan: Frey was always a difficult character in Rock & Roll for me.  On one hand, a fantastic voice and songwriter, but also a giant pain in the ass.  If former Eagle Don Felder is to be believed, Frey had a rule that all songs had to go through him before they could be recorded and used the saying "Add a word, take a third" to gain a piece of the copywriting and subsequent songwriting royalties.  His death this year marked the end of one America's greatest Flying Burrito Brothers Tribute Bands.
Rich: Dan, you ignorant slut. Yes, he could be a jerk, but I am an unabashed fan of the man's music: "Take it Easy," "Already Gone," "Lyin' Eyes," "Heartache Tonight." He doesn't get enough credit for the guitar solo on "I Can't Tell You Why." This was where I began to refer to 2016 as "The Year the Music Died."
---
Abe Vigoda, February 24, 1921-January 26, 2016
Rich: After years of joking that he was still alive (one of the greatest bits on David Letterman's show was the night they cut to Abe Vigoda in the control room so he could announce "I'm not dead"), the grim reaper caught up with Abe this year. All I could think of when I heard he'd died was the scene in The Godfather where he, as the traitor Tessio, looks at Robert Duvall (who, coincidentally is still not dead) and asks "You think you could get me off? For old time's sake?"
Dan: "Can't do it, Fish."
---
Paul Kantner, March 17, 1941-January 28, 2016
Dan: A true fixture and leader of the San Francisco "Psychedelic Scene" Kantner, along with Marty Balin, formed the Jefferson Airplane/Jefferson Starship juggernaut in 1965.  Members like Balin, Grace Slick, Jorma Kaukonen, hell and even Mickey Thomas seemed to gain greater respect than Kantner ever did, but as messy as the whole Jefferson saga was, none of it, including much of the San Fran scene, would have ever happened without him. 
Rich: Famous as much for his huge personality as his musicianship, he really was an underrated guitarist. You'll have to dig for this, but check out the version of Crosby, Stills & Nash's "Guinevere" that he plays on. It's just beautiful. (We should also mention that Signe Anderson, the original female vocalist of Jefferson Airplane coincidentally died the very same day as Kantner).
---
Maurice White, December 19, 1941-February 3, 2016
Rich: When you are the founding member of Earth, Wind and Fire, your legacy is set. White was an amazing songwriter, producer and arranger. We get to hear those horns on "September" because of him.
Dan: Maurice White WAS EW&F as far as I'm concerned.  I have been a fan of Funk, R&B and Soul for as long as I can remember.  "Let's Groove" remains an indispensible classic from my Junior High years.  Damn, what a tasty groove!  For the funk world, the passing of White was simply enormous.  It takes a major talent to assemble and lead a band that defined the word "tight."
---
Antonin Scalia, March 11, 1936-February 12/13, 2016
Dan: Here I am going to follow the guidance of "If you can't say something nice about someone, it is just better to say nothing at all."
Rich: I will say this about the man: he and Ruth Bader Ginsburg had a very close friendship. If The Notorious RBG thinks you're okay, I'll take that as a good endorsement. It doesn't quite balance out Citizens United, but still…
---
Viola Beach, Various-February 13, 2016
Dan: The four members of the indie band ranging in age from 20-33 and their manager were killed in a late night accident in Sweden when their vehicle plunged off a bridge and into a canal hours after their first gig outside of their native England.  A band that was apparently on the rise was cut down before ever achieving their full potential.  The single that had just been released at the time of the accident, "Boys That Sing," sadly held the lines "And she said that together we could take on the world/And she told me that I'll never find another girl like her."  Their posthumous debut album debuted at #1 on the British chart upon release in August.
Rich: What a tragic, tragic story. Only in in 2016. 
---
Denise "Vanity" Matthews, January 4, 1959-February 15, 2016
Rich: Vanity. Forever Prince's opening act.
Dan: Vanity always seemed to embody a very rough life.  After minor success as the "leader" of Vanity 6, she famously melted down after opting out of Purple Rain to pursue a difficult life of heavy addiction that caused so much harm to her kidneys that it would eventually end her life.  Years later, she would work as an evangelist and attempt to turn her life around, but the damage had already been done.  A sad, cautionary tale.
---
Harper Lee, April 28, 1926-February 19, 2016
Dan: I always appreciated that after writing her first book, To Kill A Mockingbird, she just decided to quit writing.  When your debut wins the Pulitzer and is renown throughout literature as a true classic where else do you go?  Anything else coming afterwards would just mar the brilliance of the work.  It is one thing to go out on top, it is an altogether other thing to start there as well.
Rich: I haven't read Go Set A Watchman (Lee's first novel, which was published against her wishes in 2015), and from everything I've heard, I don't care to. Atticus Finch is one of the truly great, unimpeachable heroes of American literature, and I prefer to leave him that way. To Kill A Mockingbird is one hell of a legacy.
---
George Kennedy, February 18, 1925-February 28, 2016
Rich: Many of you are looking at this name and thinking, "Who?" Well, if you've ever seen Paul Newman's classic film Cool Hand Luke, then you know George Kennedy. He's the guy who can't get over "Lucille," the girl washing the car in front of the chain gang.
Dan: Dude did win an Oscar for Cool Hand Luke, so you gotta respect that.  He was also the only actor to appear in all the Airport movies as well as portraying Leslie Nielsen's superior in the Naked Gun series.  Now, that is range.
---
Bud Collins, June 17, 1929-March 4, 2016
Rich: He was that world's nerdiest sportswriter, who always wore that goofy bow tie. But watching Wimbledon will never be the same without him.
Dan:  It should also be added that he, along with Janet Hopps, won the U.S. Indoor mixed doubles championship in 1961.  You have to appreciate someone who can not only talk the talk, but walk it as well.
---
Nancy Reagan, July 6, 1921-March 6, 2016
Dan: Former First Lady Nancy Reagan can be remembered as much for her "Just Say No" campaign and using an Astrologist for advice as well as the sense of style and grace she brought to the White House.  Whatever a person's feeling about her, one thing is unarguable-her complete dedication to her husband, Ronald Reagan.  One of the most important advocates for research on Alzheimer's disease to be found, her support of embryonic stem cell research will have long lasting impact for years to come.
Rich: She sort of stands in my mind as the archetypical first lady. Not as outspoken or opinionated as Eleanor Roosevelt or Hillary Clinton, but far more involved and nowhere near as demure as Pat Nixon or Rosalyn Carter, Nancy Reagan had more clandestine talent than she wanted us to see. That image of her leaning against her husband's casket is really one of the sweetest pictures I've ever seen. Say what you will about their politics; that was a couple that was truly devoted to each other.
---
George Martin, January 3, 1926-March 8, 2016
Rich: Some think of him as one of the greatest music producers ever. Others think of him as a producer who oversaw the recording of some of the greatest music ever. He was probably both. As producer of the Beatles' music (the only album he isn't credited on is Let it Be), Martin contributed as much to the Beatles' sound as John Lennon and Paul McCartney. It's okay to think that he never did quite so well again after that, but he did work right up until the end of his life with a list of artists that included Jeff Beck, Elton John and Cheap Trick.
Dan:  As far as I am concerned, George Martin is the only person who could ever be viewed as the fifth member of the Beatles.  He ability to coax, and encourage, the innovation and creativity of the Fab Four set the standard that everyone who has dared involvement in the recorded arts must compare to.  His contribution to the music world simply cannot be understated.
---
Keith Emerson, November 2, 1944-March 11, 2016
Dan: Emerson was instrumental in helping to bridge the gap between Classical and Rock Music.  The keyboardist brought a new sensibility to pieces like Modest Mussorgsky's "Pictures at an Exhibition" and Aaron Copeland's "Fanfare for the Common Man" earning respect for the genre.  A prodigious talent.
Rich: I've never been a huge fan of Emerson, Lake & Palmer (or really of the whole "progressive/art rock genre" as a whole), but there is no denying Emerson's talent or his contributions to music. He had suffered nerve damage to his hands and couldn't really play anymore, which led to serious depression problems. A sad ending for a giant in his field.
---
Frank Sinatra, Jr., January 10, 1944-March 16, 2016
Rich: I've just always felt sorry for Frank Sinatra, Jr. It was probably hard enough to be Frank Sinatra's son, but then to announce that to the world just by saying your name only compounded things. The only thing to say about him is that he was an accomplished bandleader and musician in his own right, but because of his name, he'll always be compared to the greatest singer of all time. 
Dan:  Dino had a son named Dean Martin, Jr. It is a shame that Sammy didn't have a junior, too. Maybe the three of them could have put an act together that might have made things easier for all. That being said, I am not sure that the name Sammy Davis, Jr. Jr. would have worked…
---
Phife Dawg (Malik Taylor), November 20, 1970-March 22, 2016
Dan: The "Five Foot Assassin" of A Tribe Called Quest was as integral to the Hip-Hop legends sound as Q-tip.  The recently released "We Got It From Here… Thank You 4 Your Service" album after an 18-year absence stands as his last word and testament and is one of the best albums you will find this year.  Period.
Rich: I can't even pretend to write anything intelligent about this guy, except to say that since he died I've actually heard some of his music, and it makes me realize I really need to pay more attention to hip-hop.
Dan: You really do.  Start with "Buggin' Out" from Tribe's Low End Theory album.  A must.
---
Rob Ford, May 28, 1969-March 22, 2016
Rich: Quick, how many mayors of Toronto can you name? I'm sure he accomplished some great things for his city while he was in office, but the only things I know about him were the fact that he was a big, big man and that he liked to smoke crack. Rob Ford was to mayors what Chris Farley was to comedy.
Dan: My favourite bit of his was running into a camera (and the live TV expletive that followed) and indicating that he has "more than enough to eat at home" when questioned by the media.
---
Ken Howard, March 28, 1944-March 23, 2016
Dan:  The White Shadow was another one of those great Seventies shows that was must see TV growing up among "Generation X" viewers.  As former NBA player and now High School Coach Ken Reeves, Howard starred in this show that truly broke ground for their realistic portrayals of high school life then seen previously, addressing subjects from sexual orientation to STDs.  Howard was always believable and just the type of coach you imagined wanting both on and off the court.
Rich: The only thing I remember about The White Shadow is there was a character named Bologna or Macaroni or something. I do know that Ken Howard was a great stage actor, however. He also was really good on an episode of The West Wing when he played a federal judge being considered for the Supreme Court.
---
Joe Garagiola, February 12, 1926-March 23, 2016
Rich: I kind of feel bad about Joe Garagiola. When I was a kid, I remember him from being the happy, fun-loving commentator on national baseball broadcasts and on the Hollywood Squares. Then I read a book about Jackie Robinson that said he, as a member of the St. Louis Cardinals, was one of the baseball players who objected to playing with a black man, so I kind of wrote him off as a racist. Of course, people are allowed to evolve and come around, and Garagiola did that (in short order, I might add). People are complicated, and nobody can or should be defined as just one thing.
Dan: While he may never have gotten into the Hall of Fame, the St. Louis Catcher did have a very impressive career as a NBC sportscaster and knew how to add insightful commentary on a game.  How many people can sit next to Vin Scully and do that well?
---
Garry Schandling, November 29, 1949-March 24, 2016
Dan: An offbeat comedian to be sure.  His ability and desire to "break the fourth wall" was both inspiring and innovative on "It's Garry Schandling's Show" was innovative and funny as hell.  His work on HBO's "The Larry Sanders Show" took on the backstage of late night network TV and remains one of the funniest, and most direct parodies to be found anywhere.  A truly inspired and fearless comedic voice.
Rich: I wasn't ever really a fan of his stand-up work, but I thought, and still do to this day, that The Larry Sanders Show was one of the funniest shows ever. The plastic surgery he had later in life was regrettable, but it somehow played into his image as a self-conscious narcissist, so it suited him. He was a funny man.
---
Merle Haggard, April 6, 1937-April 6, 2016
Rich: Another guy I sort of had to come around on. For the longest time, I only knew Merle Haggard by "Okie From Muskogee,"
and assumed he was just another redneck who wasn't worth my attention. I now think of that as wasted time. Haggard was sincere when he wrote that song, I'm sure, but he wrote so much other incredible music ("Silver Wings," "If We Make it Through December," "Just Sit Here and Drink") that I should have been listening to long before I did. Along with Buck Owens, Haggard was famous for developing the "Bakersfield Sound," which later just became known as Honky Tonk. And god that man could sing. The one line he sings on "Pancho & Lefty" with Willie Nelson makes the song a classic. You should also check out his last album with Willie, Django & Jimmie, if for no other reason than it's fun to hear a couple septuagenarians sing about how much they like to smoke weed. By the time he died, Merle Haggard was my favorite singer. He was cantankerous, funny, mean, warm and unbelievably talented. He will be missed.
Dan: County Music has always been filled with the proudly unapologetic "Redneck Rebel" and Haggard was the true standard bearer for the genre.  There is something defiantly American in his approach and love it or hate it, you must give him a nod across the barroom for it.  He may not have invented the country drinking song, but he sure as hell made it a whole lot better.
---
Prince Rogers Nelson, June 7, 1958-April 21, 2016
Dan: To say that Prince's unexpected death was a complete shock is to clearly understate the obvious.  There has never been a musician that made music sound so completely effortless.  His ONLY comparable rival in music is Wolfgang Amadeus Mozart.  He made music that was simple, complex, shocking, inviting, dark and bright.  To hear him solo on guitar was to listen to the sound of the sky opening up and a new world of ideas open up.  There will NEVER be another one like him in any of our lifetimes. 
Rich: Well, this was a body blow. I received an email alert from the AP that morning that authorities were on the scene at Paisley Park because someone there had died, and I just knew. I remember deciding right then and there that he would be on the cover of the next issue, and then not getting anything else done the rest of the day. In a year marked by shock and disappointment, April 21 will stand as a high water mark.
---
Terry Redlin, July 11, 1937 – April 24, 2016
Rich: He was the most prominent painter of wildlife in the Upper Midwest since Les Kouba, and he makes this list because I grew up surrounded by his work. My dad was a great fan of his, and so the walls in my house and in his office were decorated with Redlin's portrayals of mighty combines kicking up ring necked pheasants. There is a museum dedicated to his work in his hometown of Watertown, South Dakota (just across the Minnesota border). If you're ever out that way, you should visit it.
Dan: I've never heard of him. Remember, I was born in Southern California.  What's a pheasant?
---
Morley Safer, November 8, 1931-May 19, 2016
Dan: Safer was the longest tenured reporter of CBS' "60 Minutes" retiring just one week before his death.  A journalist will seek truth regardless of where it will lead.  In 1983, Safer worked on the story of Lenell Geter and found racial biases and factual inconsistencies in the conviction of the African American Geter that let to his eventual release from his life sentence in a Texas prison for robbery.  Safer gave evidence that "the truth will set you free."
Rich: As a journalist I have great respect for Morley Safer. He was a fearless war correspondent for CBS in Vietnam and contributed mightily to the sterling reputation of 60 Minutes. You want further proof of his journalistic acumen? Look at that face. Morley Safer was an ugly dude, yet CBS put him on television for 40 years. That couldn't happen today.
---
Muhammad Ali, January 17, 1942-June 3, 2016
Dan:  61 Total Heavyweight Fights, 56 Wins with 37 by Knockouts.  The former Cassius Clay was the epitome of the word "Champion."  Boisterous and arrogant, stylish and charming, he was the very face of the sport.  His uncompromising stance and overt celebration of his cultural background sets him apart as both an athlete and activist.  And then his unwavering courage as he faced Parkinson's disease over the last 32 years of his life  re-defined the word "champion."
Rich: Or, it could be that he sacrificed the prime years of his career to take a stand by refusing induction into the US Army. While many at the time called him a coward who simply didn't want to fight in Vietnam, Ali was a man of deep conviction and principles. Had he joined the army, he would have had a two year stint doing the same kind of public relations work that Elvis Presley did when he was drafted, then would have been free to resume his boxing career and pick up just where he left off. Instead, he was stripped of his titles, charged with draft evasion and, upon his conviction, banned from boxing. His appeals went all the way to the United States Supreme Court. The whole thing took four years out of the middle of his career and cost him untold sums of money. When the call him the Greatest of All Time, they aren't just talking about Ali as a boxer. They're talking about Ali as a man.
---
Gordie Howe, March 31, 1928-June 10, 2016
Rich: He was Mr. Hockey. I never got to see him play, but by all accounts he was the perfect player. He could skate, he was fast
and he was strong. He scored more goals than anyone before him but was also a fierce defender and competitor – the "Gordie Howe Hat Trick" is a goal, an assist and a fight in one game. The man played professionally from 1946-1980, and held all the significant offensive records in the NHL (Most Goals, Most Assists, Most Points) before some guy named Gretzky came along. And when he died, Gretzky called him the greatest hockey player ever.
Dan: I thought he played basketball.
Rich: Oh for god's sake…
Dan: Again, I was born in Southern California.
---
Christina Grimmie, March 12, 1994-June 11, 2016
Rich: Christina Grimmie had been a contestant on The Voice, finishing in third place during the 2014 season. She was murdered during a "meet & greet" event after a show she played in Florida. She was young, beautiful and full of talent. What a terrible waste.
Dan: I will confess to being nothing more than an occasional viewer of the show, but it was obvious that she had that mysterious "it" thing about her.  An unexplainable loss.  Simply unexplainable.  This made the reality of the contest a little too real.
---
Jo Cox, June 22, 1974-June 16, 2016
Rich: A harbinger of the Great Political Meltdown of 2016. Jo Cox was a member of British Parliament who was a rising star in the Labour Party. A strong opponent to Brexit, she was assassinated a week before the referendum went to the polls, by a man with ties to "far-right" and Neo Nazi factions.
Dan: This was just sick.  This was a tragic event that resonated far beyond England's shores.
---
Prince Be (Attrell Cordes, Jr.), May 15, 1970-June 17, 2016
Dan: With P.M. Dawn, Prince Be brought a sense of spirituality to Hip-Hop in the early Nineties that had previously eluded the genre.  Songs like "Set Adrift On Memory Bliss" may have first gained attention to the group through the use of a Spandau Ballet sample, but it is in daring songs like "Being So Not For You (I Had No Right)" that the group imagines a more questioning relationship between God and creation.  This was not simple stuff by any stretch.  Prince Be continued to explore this relationship throughout the four albums created by the act ranging from humour of "Hale-Bopp Regurgitation" ("I can't remember inventing the wheel, but I remember making Styrofoam ") to the heartfelt "Why God Loves You."  He also was able to pull samples from the most unlikely of sources.  There would be more than just a few Billy Joel fans surprised to discover P.M. Dawn's sample of "4 O' Clock in the Morning" by his pre-fame group The Hassles for the song "My Own Personal Gravity."  Prince Be was a true boundary pusher.
Rich:  P.M. Dawn was a good band. I've never been much of a hip-hop guy – to my own detriment – but I knew when I heard bands like P.M. Dawn and Arrested Development in the early 90's that it had matured into a legitimate art form. To many, that had been apparent years before, but I was a middle-class, midwest white kid in Reagan's America so it took me a little longer.
---
Anton Yelchin, March 11, 1989-June 19, 2016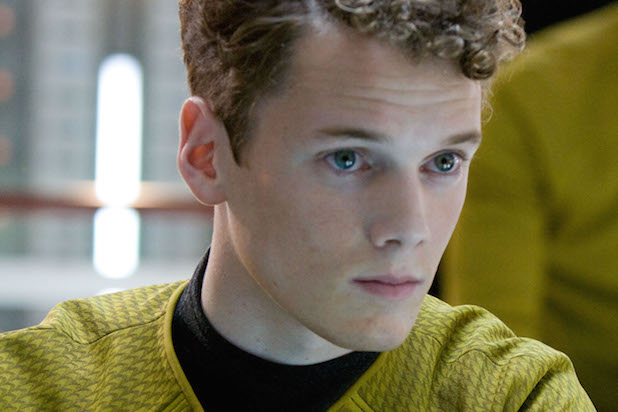 Dan: Probably best known as Chekov from the reboot of the Star Trek series, Yelchin had the weirdest death of 2016.  A freak car accident led to his friends finding the actor pinned between his Jeep Grand Cherokee and a brick pillar outside his house.  A very strange end for a promising career.
Rich: This just broke my heart when it happened. He was easily the most adorable part of the Star Trek reboot. I loved the way he played the energetic – almost manic – Chekov. Yelchin also played the titular character in a very underrated movie called Charlie Bartlett. This freak accident is just the perfect example of why people want to tell 2016 to fuck off.
---
Dr. Ralph Stanley, February 25, 1927-June 23, 2016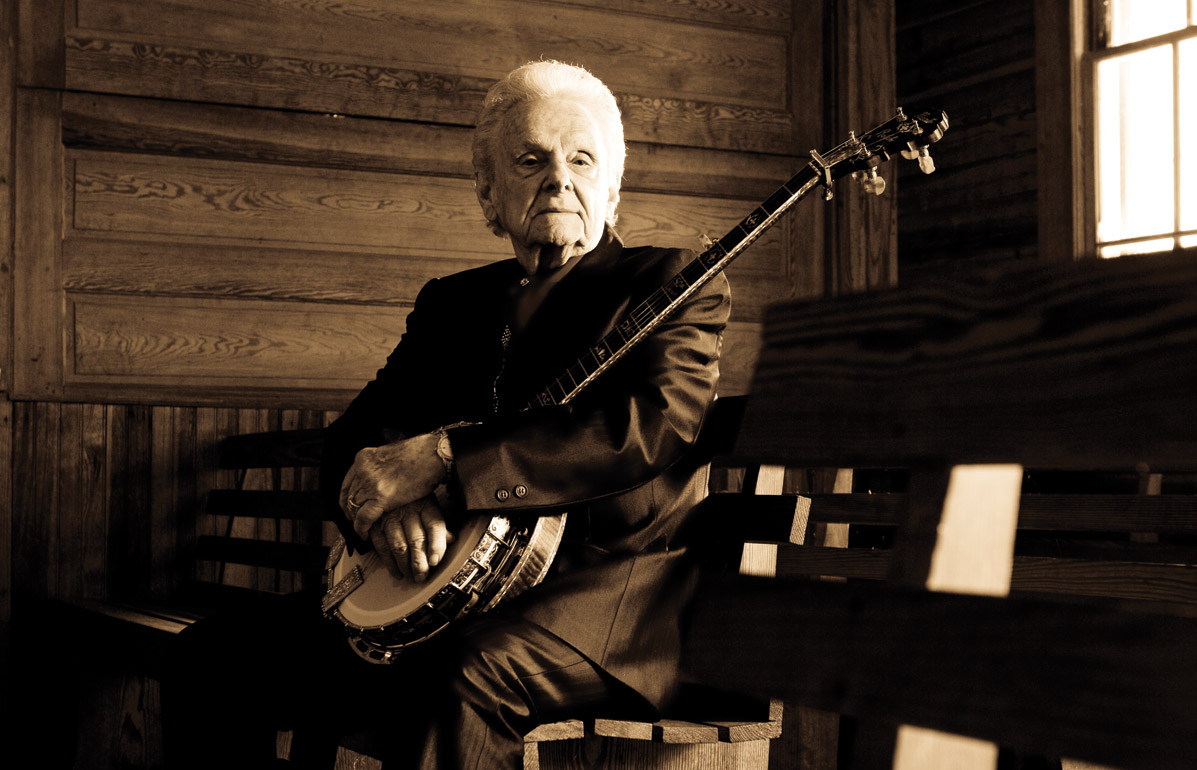 Rich: He wasn't really a PhD, that was an honorary title that had been bestowed upon him, but he may as well have been. With the possible exception of Bill Monroe, nobody was more responsible for the development and popularity of Bluegrass than Ralph Stanley. His unique banjo picking style is now taught by music teachers all over the world and it's a pretty good bet nobody outside the states of Kentucky and Virginia would have ever heard "Man of Constant Sorrow" had Stanley's father not sung it around the house when he was a boy.
Dan:  Without Stanley, they would have never heard of either Keith Whitley or Ricky Skaggs who met the banjo player as teenagers and were then hired to be part of his band, The Clinch Mountain Boys.  Stanley had arrived late to one of his shows and found the duo keeping the audience entertained while waiting for the headlining act.
---
Bernie Worrell, April 19, 1944-June 24, 2016
Dan:  Probably one of the most influential sidemen in the history of all of funk.  Worrell's keyboard was part of the foundation of Parliament/Funkadelic's sound.  He also contributed to the Talking Head's Pop breakthrough Speaking In Tongues and Stop Making Sense albums.  Always a true innovator, Worrell famously was the second person to receive a Moog synthesizer and put it to good use.
Rich: If you watch the excellent Talking Heads concert movie Stop Making Sense, you can't miss him. He seems to be having more fun on stage than anybody else. Bernie was the go-to sideman for keyboards in the 80's and 90's, so you can't pigeonhole him as just a funk player. With that said, there are very few people who ever made my white ass want to dance more than Bernie did.
---
Pat Summit, June 14, 1952-June 28, 2016
Rich: It's hard to qualify Pat Summit's career without sounding a little bit sexist, because most of the people we can compare her to are men. In the realm of coaching, she can only be compared to names like John Wooden, Bear Bryant and Red Auerbach. It's a real shame, because few people ever did more for feminism in a non-activist or non-political role than Pat Summit. She was the head coach of the University of Tennessee Lady Volunteers from 1974-2012, amassing a 1,098 wins and bringing home eight National Championships. She was the prototypical championship coach – tough, brilliant, motivating and egotistical as hell. Her players, every last one of them, would walk through walls for her. When she died every coach you've ever heard of, and hundreds more that you haven't, all agreed the she set the gold standard for coaching in the NCAA.
Dan: With only 208 career coaching losses, she had a .841 winning percentage.  IS THAT EVEN POSSIBLE?
---
Scotty Moore, December 27, 1931-June 28, 2016
Dan: Truly an indispensible part of the origins of Rock & Roll, it was Moore's Gibson ES-295 guitar that kick started Elvis Presley's take of Arthur Crudup's "That's Alright Mama" the evening of July 5, 1954.  If this was Moore's only recording his place in music history would be secure, but he went on to introduce the concept of the simple "Power Chord" (using only the root note and the 5th note in a musical scale) to music through his playing on "Jailhouse Rock."  This chord style is part of any Guitarist very first lesson and is more than just a musical shortcut; it is THE defining sound of Rock Music.
Rich: When you can point to one guy and say "Elvis Presley, Gram Parsons and Emmylou Harris all owe their career, in some form or another, to him" that's huge in and of itself. But this is the guy who is one of the main architects of rock 'n' roll. If you're just hearing of him for the first time, go look him up.
---
James David "Buddy" Ryan, February 17, 1931-June 28, 2016
Rich: Let's be honest, he wasn't the most charming fellow there ever was, but nobody could coach a defensive football team better than Buddy Ryan. He was the defensive coordinator for the 1985 Chicago Bears, considered the greatest defense in the history of
the NFL, and he unleashed William "The Refrigerator" Perry on the world. Ryan could take some credit for the development of players like Reggie White, Jerome Brown, Alan Page, Carl Eller (yes, he was defensive coordinator for the Vikings in 1976 and '77), and passed enough of his acumen down to his sons Rex and Rob to have influence on the fearsome Baltimore Ravens defense of years past as well. Ryan was a cantankerous crank who publicly called Mike Ditka an asshole as soon as he became head coach of the Philadelphia Eagles and once, while coaching the defense for the Houston Oilers, tried to punch the team's offensive coordinator on the sideline during a game. My favorite Buddy Ryan story, though is the telegram he sent to Jerry Burns the day Burns was named head coach of the Vikings. It read simply, "Congratulations, you little raisin."
Dan: I am just gonna say this.  It is a good thing Ryan wasn't involved in the song "The Superbowl Shuffle" in 1985.  The song was actually nominated for a Grammy in the best R&B performance by a duo or group.  Prince and the Revolution, thankfully won that award for "Kiss."  If Ryan was involved, he may have gone over and kicked the Purple One's ass.  There could have been frills and lavender everywhere.
---
Rob Wasserman, April 1, 1952-June 29, 2016
Dan: Wasserman literally played with just about everybody.  You can find his bass on albums from Jerry Garcia to Neil Young to Ani di Franco to Jackson Browne and Brian Wilson.  Check the linear notes to a couple of albums in your collection.  I bet you will find his name on some of them.
Rich: I'm a hippie at heart, and I love the jammy bluegrass music he played on with Jerry Garcia and David Grisman. But he also played with Lou Reed, contributing mightily to the heavy sound of Reed's career re-energizing New York album. He was just one of those guys that really talented people want to have around them.
---
Elie Wiesel, September 30, 1928-July 2, 2016
Dan: Everyone dies.  That is just a simple, sad fact.  I always knew that Wiesel, who died at the age of 87 would one day pass but having the brilliant author of Night about his experience in Nazi concentration camps during the height of the Holocaust during this particular year is chilling.  His is an honest voice that will highlight the importance of peace and social justice forever.  "We must take sides.  Neutrality helps the oppressor, never the victim.  Silence encourages the tormentor, never the tormented."  Thanks, Ellie.  I will remember that one…
Rich: I read Night while on vacation in Florida during my freshman year in college for a religion class. I bumped into my professor when we came back and he asked how my spring break had been.
"Great," I said, "except for the day I spent reading Night."
I don't think there is a more compelling (and concise) portrayal of the Holocaust than Night. The way he describes the ride in that boxcar will stay with me for the rest of my life.
---
Fred Tomlinson, December 18, 1927-July 17, 2016
Dan: Not just the leader of the singers who performed on Monty Python's Flying Circus, Tomlinson was the author of "The Lumberjack Song."  I literally owe giant chunks of my College era prank phone call career to this man's work.
Rich: I hail this man for writing one of the greatest lyrics in the history of music: "I wish I was a girlie, just like my dear Papa!"
---
Wendell Anderson, February 1, 1933-July 17, 2016
Rich: Minnesota landed on the map of America's tourist attractions when Time Magazine put Governor Wendy Anderson on their cover holding a freshly caught Northern. Growing up, I was taught that Wendy was a bad guy for essentially having appointed himself to the United States Senate from the governor's office to fill Walter Mondale's seat when Mondale became Vice-President (I grew up in a very Republican household, and Wendy was pure DFL). Turns out he was a good guy with a ton of charisma who did great things for education in this state.
Dan: Hey dude, I'm from Southern California.  I do get a tremendous kick that you refer to him as "Wendy" though.
---
Garry Marshall, November 13, 1934-July 19, 2016
Rich: It's because of Garry Marshall that my generation grew up thinking that New York accents were common in Milwaukee.
Marshall created, among other hit TV shows, Happy Days and Laverne & Shirley. Why Arthur Fonzarelli and Laverne DeFazio sounded like they grew up in Queens instead of on the shores of Lake Michigan, I will never know, but they were two iconic characters of 1970's television. Marshall (whose sister Penny played Laverne) had an incredible knack for creating situation comedies without a lot of situation. Yes, both Happy Days and Laverne & Shirley were both set in the 50's, but both shows were so much more about solid, well created characters and great scripts. That is Marshall's great legacy.
Dan: I also have a deep appreciation for the man's work as a film director.  This is the guy who not only gave us Beaches, Pretty Woman, and Frankie and Johnny, but probably one of my all time favourite movies, the sadly overlooked Nothing In Common that starred a young Tom Hanks and the great Jackie Gleason in his last role.  Seriously, people don't have New York accents in Milwaukee? 
---
Dennis Green, February 17, 1949-July 21, 2016
Rich: I don't know. I might be the wrong guy to write about Dennis Green. His ascendancy to the Vikings' head coaching job
coincided with my graduation from college and subsequent immersion in the Purple Kool-Aid. I lived and died with Denny's teams in the 1990's. Every win was the greatest thing that ever happened. Every loss was an assault on my own self-esteem. I've never really gotten over the 1998 season and the dashed dreams of a 15-1 football team with the highest scoring offense in NFL history (to that point) crumbling before my eyes in the second half of the NFC Championship Game. Regardless, Dennis Green was easily the most charismatic sports personality we've ever had in the Twin Cities who didn't play baseball. He was the drum playing, jazz loving offensive guru who showed Vikings fans that a coach could have personality and still win. Say what you will about Denny, and I have a lot of opinions, he was one-of-a-kind.
Dan: I was at that NFC Championship loss against the Atlanta Falcons (who then went on to get it handed to them for most of the game in their 34-19 loss to Denver, only scoring 13 points in the last quarter).  My chief memory of the event was leaving the Metrodome in complete shocked silence and going to the men's bathroom and seeing a guy leaning over the trough peeing and loudly crying at the same time.  Not a pretty sight.  Neither was the abysmal coaching decisions in that game's second half.  I was a HUGE Vikings fan at that time and was mad as hell.
---
Miss Cleo (Youree Dell Harris), August 12, 1962-July 26, 2016
Dan:  I am really surprised that she wasn't able to see this one coming.  A true scam artist of the highest degree.
Rich: Did you ever see Reality Bites? There's a scene in that movie where Winona Ryder calls a Jamaican TV psychic because her life has hit rock bottom and just wants to have a friend. It's a perfect illustration of how pathetic things had gotten for her, and really all that needs to be said for Miss Cleo.
---
Kenny Baker, August 24, 1934-August 13, 2016
Dan: Star Wars was kind of like Beatlemania for those of us in Generation X.  It is the touchstone of our youth.  Baker's work as the irrepressible R2-D2 made him a household name as far as I was concerned.  I learned, read, and watched everything I could that possible related to the 1977 classic and when Baker died at the age of 81, it felt like an important link to my childhood had been broken.
Rich: When The Force Awakens came out last year, I was incredibly disappointed to learn that Kenny Baker and Anthony Daniels (who plays C3-PO) never liked each other, and in fact, really couldn't stand to be in the same room with each other. It makes me sad to think that C3-PO wouldn't be bummed out that R2-D2 died.
---
Fyvush Finkel, October 9, 1922 – August 14, 2016
Rich: Um, Fyvush makes this list because his name is fun to say. Yes, he was on moderate hit tv shows like Picket Fences and Boston Public, but he's most memorable for that awesome name. He was the prototypical New York Jewish actor from a time when guys like Henny Youngman and Milton Berle would regularly play at resorts in the Catskills. Just say the name – Fyvush Finkel. Isn't that fun?
Dan: Fyvush Finkel, Fyvush Finkel, Fyvush Finkel, Fyvush Finkel, Fyvush Finkel.  You say that 5 times fast…  A pure joy.  I am going to name my next dog Fyvush. 
---
John McLaughlin, March 29, 1927-August 16, 2016
Rich: John McLaughlin was best known for creating The McLaughlin Group, a syndicated political panel talk show that did not invent the genre (Meet the Press and Face the Nation pre-dated that show by 25 years), but the hard hitting analysis and opinions of The McLaughlin Group created the template for entire networks like FOX News and MSNBC.
Dan: He had a gruff and direct approach that was ripe for the picking in Dana Carvey's impressions of him on Saturday Night Live.  He truly did make news and discussions both entertaining and informative.
---
Toots Thielemans, April 29, 1922-August 22, 2016
Dan: Toots is one of my favourite jazz artists.  He was an astounding harmonica player who established the instrument as legitimate jazz instrument.  He played, and held his own, with Benny Goodman, Bill Evans, Dizzy Gillespie and Oscar Peterson.  While he was Belgian, I tie his sound directly to what New York sounds like to me largely due to his enduring work on the theme from Sesame Street.  True story-I saw Toots play at the Dakota around 2001 and I remember going into the bathroom and seeing him in there brushing his teeth before the show.  An amazingly nice and funny man.  Had a great conversation later on with him about jazz and my signed copy of Chez Toots remains one of my most prized possessions. 
Rich: I've known about Toots for years and years, mostly because he played on one of my favorite Billy Joel songs, "Leave A Tender Moment Alone," and I've always been quite fond of him even if I didn't go out of my way to listen to his work. I didn't know that he was the guy who had played harmonica on Sesame Street until he passed away, and I just figured that's why I liked him so much.
---
Gene Wilder, June 11, 1933 – August 29, 2016
Rich: This was an "Aw, man" moment, because I was such a huge fan of his. Gene Wilder always struck me as the sweetest guy in Hollywood. To you he might have been Willy Wonka, to others he was Dr. Frederick Frankenstein ("that's Frahnk-en-steen"), but to me Gene Wilder will always be Skip Donahue, the hopelessly optimistic and pretty clueless friend of Richard Pryor who is framed for a bank-robbery and sent to prison. Wonka may have been his signature role, but Skip always struck me as someone very close to his true personality.
Dan: I always appreciated the sense of off-beat weirdness that he brought to his roles.  1974's turn as "The Waco Kid" in Blazing Saddles was drop-dead hilarious.  Along with Madeline Kahn, Wilder was one of Mel Brooks' true comedic muses.  His Willy Wonka was equally delightful and unsettling.
---
Phyllis Schlafly, August 15, 1924-September 5, 2016
Dan: I never truly did understand her opposition to both feminism and the Equal Rights Amendment.  There are actually quite a number of things in the Conservative Movement that I can grasp, and even agree with, but what appears to me to be opposition to one's own self isn't one of them.  She was her generation's Michele Bachmann as far as I'm concerned. 
Rich: I must confess that I was actually quite rude to Mrs. Schlafly one night. She came to speak at St. Olaf when I was there studying Political Science, and let's just say this wasn't her crowd. We heckled her, interrupted her, booed her and yelled at her. She really got me going when she made a comment about white families "having" to adopt Asian babies (in the context of an debate over abortion). We were angry young college students, and she held in there like a pro. I'm sure we were not the first angry crowd she had faced, but looking back on it, I have to respect her resolve and dignity in the moment. I don't think we ever agreed on a single thing, but she earned my respect. I would like to make a public apology for my behavior that night. May she rest in peace.
---
W.P. Kinsella, May 25, 1935-September 16, 2016
-- Editor's note: Kinsella wrote Shoeless Joe, which was made into the movie Field of Dreams
Dan:  I cry my eyes out every single time I watch Field of Dreams.  You ever have that happen?
Rich: Nope. Never. Not one time. Except every time Kevin Costner says "Hey, Dad, wanna have a catch?"  Jesus Christ.
---
Edward Albee, March 12, 1928-September 16, 2016
Rich: When you decide you're going to become a writer and your parents practically disown you for it, so then you go on to win three Pulitzer Prizes, one of which is for a little play called Who's Afraid of Virginia Woolf? This is the truest definition of Charlie Sheen's term "Winning."
Dan: Albee was another of those "required reading" guys from high school.  He was a master of observation of the modern times and crafted emotionally uncomfortable scenes that that are as riveting as they are vibrantly written.  Martha and George, just look what you started.
---
José Fernández, July 31, 1992-September 25, 2016
Dan: News of the Miami Marlins right-handed pitcher's death the night before the last home game of the season circulated around Target Field throughout the game.  This was one of the true "potential future legends" of the game after just 4 seasons.  During that time he collected the 2013 National League Rookie of the Year and went to two All-Star games in 2013 and 2016.  He owned a 38-17 career record with 589 Strikeouts and ERA of 2.58.  His death in a boating accident, hitting a jetty in the Florida darkness after a night of heavy partying is as senseless and shocking as they come.  One of the few times I have ever seen an entire sport engulfed in sadness.
Rich: What a spectacular and tragic waste. This was a guy who had made it to the U.S. from Cuba and had become one of the best pitchers in baseball. Even more tragic, though, his girlfriend was pregnant with his first kid when he died. There is just nothing good about this.
---
Arnold Palmer, September 10, 1929-September 25, 2016
Rich: You're gonna write about tea and lemonade, aren't you?
Dan: When you think about golf, you think about Arnold Palmer.  Think about it.  The guy won 62 PGA Tournaments and 7 Major Championships during his career.  He was a humble and plain-spoken guy who helped to transform the sport during the television era from a game for the elites to one that was open to everyone.  His "Sportscenter" Ad where he is shown in the ESPN cafeteria patiently mixing his signature drink of Iced Team and Lemonade while two correspondents make whispered observation of his skills remains one of the best clips you can find on You Tube.  Yes, Rich, the Arnold Palmer drink is one of the best things that you can consume during the summer.
Rich: I married into an Arnold Palmer family. The Larson clan doesn't play a lot of golf, but my father-in-law was a big, big fan of Arnie. The great thing about him was that he was never the most talented golfer in the world; he just worked harder than anyone else to be great. And he did it with a constant smile on his face. His legions of fans, Arnie's Army, were drawn to him because he was just a regular guy who won Majors. If there is any one person who can be credited for bringing golf to the masses, it's Arnold Palmer.
---
Shimon Peres, August 2, 1923-September 28, 2016
Rich: Shimon Peres was a true man of peace. He served in the Israeli government for nearly 57 years as a member of the Knesset, in twelve different cabinets as (among other things) Minister of Defense and Foreign Minister. He was Prime Minister of Israel three different times and finally was President of his country from 2007-2014. Like many of his contemporaries, his political life was defined by conflict with the Arab world, and in his younger days, Peres had been a proponent of armed conflict with Israel's Arab neighbors, but eventually decided that there had to be peace. His work on the Oslo Accords – the closest we've ever seen to a peaceful agreement between Israelis and Palestinians – brought him a Nobel Peace Prize in 1995. This world needs more men like Shimon Peres, not less.
Dan: Plus he spoke 6 languages.  You ever hear Hebrew spoken with a Polish accent?
---
Pete Burns, August 5, 1959-October 23, 2016
Dan: "Brand New Lover" was a fantastic song from the Eighties.  It had a driven synth bass sound with sprightly ornamented keyboards and a fun, catch melody.  Anyone who says otherwise can't be trusted.  That being said, on the opposite side, Dead or Alive's other big hit "You Spin Me Round (Like A Record)" is an atrocious mess of a song.  Besides, the whole eye patch thing never really worked for me.
Rich: Dan, "Brand New Lover" is the worst song of all time. The. Worst. There wasn't much about the 80's that sucked, but Pete Burns found everything that did and squeezed them into that stupid song. The fact that you like it makes me question your judgment and my faith in you as a music critic.
"You Spin Me Round" wasn't very good either.
Dan: Rich, you ignorant slut.
---
Tom Hayden, December 11, 1939-October 23, 2016
Rich: Tom Hayden was a peace activist who, as a founder of various groups like Students for a Democratic Society and the Indochina Peace Committee was the creator of some of the largest peaceful demonstrations in American history. He was a Freedom Rider in 1964. He was one of the Chicago 7. He was married to Jane Fonda for a while, and then he served in the California legislature for 28 years. That's a life well lived.
Dan: A giant in the "Peace and Justice" movement, Hayden always struck me as one of those guys who may have been as divisive as he was a unifier.  I always appreciated his dedication to the poor as part of the Newark Community Union Project, but was somewhat troubled by some of the ways his work was used in some Anti-War demonstrations as a child.  I remember living in Seattle Washington as a child and seeing protests turn violent at the University of Washington.  In one case, the ROTC center was overrun by protesters that turned violent, smashing and breaking the Commanding Officer's nose.  A very traumatic event that, sadly shapes my view.
---
Leonard Cohen, September 21, 1934-November 7, 2016
Dan: It seems like just about every serious artist has covered a Leonard Cohen song at some point in their career.  Jeff Buckley did an outstanding turn on "Hallelujah" on his Grace album.  Hell, even Neil Diamond covered "Suzanne."  He was literally, a songwriter's songwriter.  For me, the album that really did it was his 1988 album I'm Your Man.  His gravelly vocals on "Everybody Knows" make an already dark song unsettling and creepy.  His final work, You Want It Darker, is a rumination on God and death was released a mere 17 days prior to his death.  His songwriting voice remained daring and honest to the very end.
Rich:  He was like the science fiction writer of rock 'n' roll. Check out a song like "First We Take Manhattan," or even "Hallelujah." He was also a serious poet whose work just happened to be set to music.  A brilliant mind, and killer bass voice. Leonard Cohen was just cool as hell.
---
Janet Reno, July 21, 1938-November 7, 2016
Rich: Oh Janet, you giant of the American legal system. That whole David Koresh thing and the Branch Davidians in Waco is what you're unfortunately most remembered for, but you were the first female Attorney General of the United States, and that really ought to count for something.
Dan: Any way you looked at it, Reno was tough as nails.  The last thing that I would ever want would be to have her after me.  Janet Reno literally kept me on the straight an narrow path all throughout the Nineties.  Why risk it?
---
Robert Vaughn, November 22, 1932-November 11, 2016
Rich: I know that I saw Robert Vaughn in a lot of movies and on TV quite a bit, but the only role I can remember him from off the top of my head was Superman III, starring Christopher Reeve and Richard Pryor. Vaughn played the bad guy who duped Pryor (playing an accidental computer genius) into helping him defeat Superman with synthetic Kryptonite. Yep. A true American classic.
Dan: Superman III, seriously?  You went with Superman III?  This dude was the ultra suave Napoleon Solo on TV's The Man from U.N.C.L.E. and you mention Superman III.  You just proved that I was right in calling you an ignorant slut about "Brand New Lover."
---
Leon Russell, April 2,1942-November 13, 2016
Dan: Leon Russell was the ultimate sideman.  His work as the musical director of Joe Cocker's Mad Dogs and Englishmen tour in 1970 as well as his support of acts included the Beach Boys, Frank Sinatra, The Byrds, Ray Charles, Willie Nelson over at least 430 different songs.  In addition to Elton John's view of him as a mentor, you should be able to guess the amount of respect he garnered in the music industry when his debut album included contributions by Ringo Starr, Eric Clapton and George Harrison. 
Rich: Leon was a badass. I think of him as the greatest band leader in the rock era, partially because of his musical chops, partially because of his enormous personality and partially because of his natural onstage flamboyance.
---
Gwen Ifill, September 29, 1955-November 14, 2016
Rich: As a card carrying member of the press, I have such immense respect for journalists like Gwen Ifill. Her work was always unbiased, but never without substance. She was always the smartest voice at the table when she would appear on panels for Meet the Press or Face the Nation, and her work as a debate moderator was impeccable (imagine what it took to keep the Biden/Palin VP debate in 2008 from becoming a complete circus). I saw tribute after tribute to her on every network. Her departure reduced the most grizzled and hardened TV journalists to tears. In this world of "News-You-Choose" a person with Ifill's combination of skill and integrity will be sorely missed.
Dan: A true, and fair, class act from start to finish.  We will really miss her intelligence and skill moving forward.  One of the rare journalists who actually made her audience a more informed electorate by the end of her reporting. 
---
Mose Allison, November 11, 1927-November 15, 2016
Rich: Quite often you'll hear someone referred to as a "musician's musician" or a "songwriter's songwriter." That means the person is held in exceptionally high regard by others in his or her profession.
Mose Allison was a musician's musician and a songwriter's songwriter.
Most of you never heard of Mose Allison, but his influence on performers like Jimi Hendrix, Pete Townshend, Van Morrison, Keith Richards, Bonnie Raitt, Elvis Costello, Tom Waits and so many more is undeniable. He wrote blues songs that sounded like jazz and jazz songs that were drenched in the blues. Allison was one of the most influential songwriters of the 20th Century, even if you never heard of him until right now.
Dan: I think that pretty much covers it.  A true voice of the American South.
---
Sharon Jones, May 4, 1956-November 18, 2016
Dan:  I always appreciated that the soul singer never even released her first album until she was 40.  Her 2010 album with the Dap-Kings, I Learned the Hard Way, debuted at number 15 on the Billboard charts gives further proof that maybe life really does begin at 50. 
Rich: She had just been featured in a Rolling Stone interview late in the summer that talked about how the cancer was back and she was just going to keep singing and performing until she couldn't anymore. This just seems really unfair. I don't think I'd even heard of her seven years ago, and now she's just gone. That woman could sing like no other, and she had more stage presence than 99% of the people working today.   
---
Florence Henderson, February 14, 1934-November 24, 2016
Dan: I was honestly surprised to find out that Henderson was 82 years old.  She was "America's Mom" for the generation that came of age in the Seventies.  I think the fact that The Brady Bunch has never really left the airwaves led to an image of perpetual youth.  I always appreciated Carol and Mike Brady's life lessons delivered in was firm, but gentle manner that made the show a timeless classic. 
Rich: Life lessons? Yeah, this from a guy who still watches re-runs of Full House.
Dan: Just tell me that you didn't learn an important lesson about being true to yourself when Greg realizes that fame as rock star "Johnny Bravo" has gotten into his head after realizing that the only reason he was signed to his talent contract "because he fit the suit."  Dude foretold the Milli Vanilli saga 16 years before it happened!  If Rob & Fab had only learned the lesson of that one episode, the world would've been a better place.
Rich: Hey man, Florence Henderson was a great lady but there are plenty of ways to learn about life without having to subject oneself to The Brady Bunch. And, I'm not so sure that you want to be taking life lessons from a woman who may-or-may-not have slept with her TV son.
---
Fidel Castro August 13, 1926-November 26, 2016
Rich: Castro was a survivor, man. Some will hail him as a hero, but I will point to his human rights record and choose not to do that. However, you have to respect a man who was able to engineer a revolution and then create and sustain a communist government 90 miles from the United States of America for more than 50 years. This guy survived American backed assassination and coup d'état attempts, was the flashpoint for the closest we ever came to World War III, stood down 9 U.S. presidents, and, if you believe some of the conspiracy theorists, may well have had a hand in assassinating of one of them. He was no hero, but he was certainly a study in cold, calculated political survival. Nothing happened that wasn't on his terms from the day he took power, to the day he ceded that power to his brother Raul, and really to the day he died.
Dan: Dude. I don't know about all that political stuff.  All I know is he was yet another example of how the Washington Senators/Minnesota Twins organization fails to develop pitching prospects.  He came to the organization with a good fastball, but they could never teach him how to make his curve break.  Just another wasted arm on the scrap heap.
---
Greg Lake, November 10, 1947-December 7, 2016
Dan: The second member of ELP to die in 2016.  First, Keith Emerson in March and now the leader of the band.  Lake was a principal leader in the English "Progressive Rock" movement of the late Sixties/Early Seventies founding both King Crimson & ELP.  I always loved the song "Lucky Man" even through it always seemed very derivative of the Beatles.  Lake famously joined his former ELP band mate, Carl Palmer in Asia replacing the departed John Wetton (also formerly of King Crimson…) on their Alpha tour in 1984.  Man, Progressive Rock is tough to keep track of.  Has anyone checked in on Carl Palmer lately?
Rich: I like to listen to Christmas music during the holidays, no matter what the genre. After Lake's passing, I saw something about a song he had recorded in the 1970's called "I Believe in Father Christmas." I looked it up and gave it a listen. Wow, what a great song. It's about not getting disillusioned in the face of disappointment and a world that seems to care more about cashing in than taking care of each other. Pretty poignant, pretty pertinent. It was a song I listened to more than a few times in December.
Dan: U2 put out a pretty solid version of that song a couple of years ago.  A well-written, solid song for any era or genre.
---
John Glenn, July 18, 1921 – December 8, 2016
Rich: The only word you can use for John Glenn is "Hero." He was an old school, straight-out-of-1950's-central-casting, American father figure style hero. The first man to complete an orbit around the Earth, he dropped out of college in December 1941 after Pearl Harbor to become a Navy fighter pilot, and went on to serve in both World War II and Korea and before being selected as one of the original astronaut's in NASA's Mercury program, was a test pilot. After his time in NASA, Ohio elected him to the United States Senate where he served for 25 years. In this day and age it sounds pretty corny, but you don't find many people as dedicated to service of their country as John Glenn was. Well done, sir. Rest in peace.
Dan:  Back when I was a kid in Columbus, Ohio in the seventies, I was a GIANT fan of NASA and all the astronauts in the program.  My Dad had an office in the Federal Building downtown on the same floor as Senator Glenn.  Every time I went with my Mom to go pick him up from work, I would go and purposefully loiter outside Glenn's office in the hope that one day, I would catch him going out the door and I could do my whole "NASA Fan-Boy" adoration of a man that I considered a true living legend.  Returning to space in 1998 at the age of 77, marking him as the oldest person to fly in space made him immortal.  From the eternal internal fifth grade geek, I will still wait outside your office, Captain.
---
Alan Thicke, March 1, 1947-December 13, 2016
Dan: Oddly enough, my primary memory of him comes from his early Eighties Talk Show Thicke of the Night.  It was designed to compete against NBC's The Tonight Show and since I lived in the country around that time and couldn't get NBC, this was what I had.  Remember kids, this was what life was like back in the dark ages, before "the Interwebs."  He was also pretty snappy in coming up with the various TV Themes of the day like Diff'rent Strokes and The Facts of Life.
Rich: Really? You had the full cast of Growing Pains to choose fun and you took the one most people like. You couldn't have taken Kirk Cameron instead?
---
Craig Sager, June 29, 1951-December 15, 2016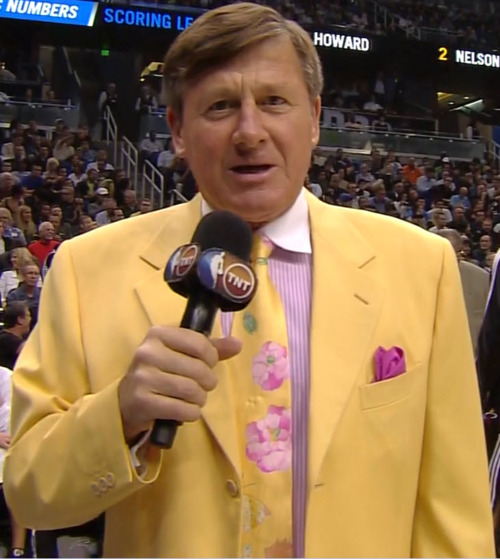 Dan: Craig Sager was always the easiest one to pick out when watching NBA Basketball games due to the truly horrendous suits he would wear.  Not only was he probably the ultimate sideline reporter in sports, he had the courage to somehow assemble the most unlikely combinations and patterns into something that few people would ever attempt.  Sager's passion for the story enabled him to often be the first one there to get the interview, including dodging security to stand at home plate waiting for Hank Aaron after hitting his record-breaking 715th Home Run in 1974.  The Emmy winner was inducted into the Sports Broadcasting Hall of Fame just two days before his death from leukemia.
Rich: My favorite memory of Craig Sager: During the 2002 playoffs, Craig Sager interviewed Kevin Garnett after they had lost a second game to the Dallas Mavericks. He asked Garnett if he thought they could still win the series. KG gave him a monster look of incredulity, as if to say, "What the fuck kind of stupid-ass question is that?" and simply said, "Yeah." Sager ended the interview, Garnett said "Thanks Dog," and stormed away from the camera. Remember that this was 2002, and the phrase "Dog" hadn't entered the common vernacular of white people in the Midwest, so many were left wondering if Garnett had just called Sager the worst thing possible. The Wolves were actually eliminated in the next game – they got swept in that series – but KG was willing to talk to Sager after the game anyway. After an interview where Garnett was obviously frustrated and disappointed, Sager said "Last question: would you please tell our viewers at home that calling someone 'Dog' is a good thing?" Garnett busted out laughing, threw his arm around Sager and said "Yeah. This is my Dog right here." Only Craig Sager could have gotten that kind of response at that moment from that guy.
---
Henry Heimlich, February 3, 1920-December 17, 2016
Dan: Forever a surname mentioned in restaurants worldwide, Heimlich first published the guidelines for his famous Heimlich Maneuver back in 1974.  Several years
ago, Comedian Eddie Izzard had a fantastic routine about Heimlich's development of his namesake technique.  Izzard imagines him sadly recounting his lack of progress to fellow medical researchers, complaining that what he has come up with so far is "more of a gesture at the moment."  Oddly enough, Heimlich performed his famous maneuver for only his second time this year when he successfully saved the life of a choking fellow resident in his senior living community.  No joke.
Rich: I heard he passed away and was nearly moved to tears. You could even say I got all "choked" up.  
See what I did there?
Dan: Bitch, please.
---
Zsa Zsa Gabor, February 6, 1917 – December 18, 2016
Rich: Everyday Kim Kardashian gets out of bed and, before she faces the cameras of her reality TV show, sees that her fleet of nannies is tending to her daughter or checks to see that her husband hasn't had a nervous breakdown, she gets down on her knees in front of a portrait of Zsa Zsa Gabor and says a deep, heartfelt prayer of thanks. Zsa Zsa wrote the blueprint that Kim has followed to a "T." She was the first glamorous icon to be famous for being famous.  She had been Miss Hungary of 1936. Her sister Eva was a successful actress on the television show Green Acres, and Zsa Zsa had a few movies, but really she was known for living a glamorous lifestyle, marrying and divorcing rich guys over and over again. She was married nine times. She used to say "I'm a fabulous housekeeper dahling (her Hungarian accent was as famous as she was). Every time I divorce a man, I keep his house."
Dan:  Still one of the best accents to be found anywhere, and a fun name to boot.  She will always be my favourite of Peter Marshall's Hollywood Squares boxes.
---
Richard Adams, May 9, 1920-December 24, 2016
Dan: Watership Down remains one of the "must-read allegorical" novels for young adults.  Adams had a remarkable skill and ability to imagine the world of a warren of rabbits, led by protagonist Hazel, as they struggle to find a new home and grapple with ideas and thoughts more commonly associated with the world of humans.  It is a simple timeworn tale of freedom over oppression, the roles of the individual and the collective.  It is through Adams' use of descriptive language and emotion that he gave readers a different way of looking at the world.  "It seems to Hazel that he would not be needing his body any more, so he left it lying on the edge of the ditch, but stopped for a moment to watch his rabbits and to try to get used to the extraordinary feeling that strength and speed were flowing inexhaustibly out of him into their sleek young bodies and healthy senses.  'You needn't worry about them,' said his companion.  'They'll be alright – and thousands like them.'"  Thanks, and goodnight, Hazel.
Rich:  Hazel was a guy?
---
Rick Parfitt, October 12, 1948-December 24, 2016
Dan: Parfitt was the singer/songwriter and rhythm guitarist for British Rock Band Status Quo.  Never well-known stateside, the Quo had a sizable following in Europe, Japan and Australia during the seventies and were the band that officially kicked off Live Aid in London with "Rockin' All Over The World."  Based on the guitarist's musical style and voluminous drug and alcohol consumption, it would be safe to say that more than some of the inspiration for Spin̈al Tap can sadly be found here.
Rich: I was up at 6 a.m. on Saturday, July 13, 1985 so I didn't miss a minute of MTV's coverage of Live Aid. I'd never heard of The Status Quo before, but was made a fan by the adrenaline rush my 16 year old body felt watching them open the show. Aside from that, the thing I loved about Status Quo was saying their name. These guys were from working class London, and Parfitt had a great cockney accent. The "a" in status should be pronounced the long way (ā) and the second "t" should be considered silent. The proper pronunciation sounds like "Stay-Us" The Stay-Us Quo.
---
George Michael, June 25, 1963-December 25, 2016
Dan: George Michael was an R&B singer to the very core.  An ideal singer songwriter, Michael possessed a voice direct from the
heavens.  His band Wham!, formed with childhood friend, Andrew Ridgeley, he was the first major act to tour communist China and recorded one of the seminal ballads of the eighties, "Careless Whisper."  It was his 1987 solo debut, Faith that propelled him into true superstar status along the way collecting the Grammy award for Album of the Year.  Containing no less than six Top 5 singles, this was one of those pervasive albums that everyone owned.  His duets with Aretha Franklin and Elton John gave evidence of a performer virtually unmatched in vocal ability.  His version alone of "Somebody to Love" with the surviving members of Queen proved he was the only person capable of possibly filling Freddie Mercury's shoes.  George Michael was always willing to be exactly who he was, whether famously fighting to end his contract with Sony or proudly asserting his sexual freedom.  A remarkable talent silenced far too soon.
Rich:  It took me a few years to come around on George Michael. I hated "Wake Me Up Before You Go-Go" from the moment I heard that first refrain of "Jitterbug," and I still can't stand it thirty years later. However, Michael matured quickly as a songwriter. It seemed like each successive Wham! single was a little better than the last, and that trend followed him into his solo career. "Faith" wasn't a bad song. "Father Figure" was something I really kind of liked. I absolutely loved "Kissing a Fool," but mostly because my girlfriend in 1988 loved it too and it was a never-failing mood setter.  Over the years I've really come to respect him as a songwriter, a performer, a philanthropist and as a courageous pioneer for coming out as a gay man. He made huge contributions to the world and to individuals. You touched a lot of souls, George. Thank you for that.
Dan: Speaking of touching… all I am going to say is this, Michael may have figured out that he was gay, but back in 1984 slow dancing with "Careless Whisper" softly playing in the background, I certainly realized that I was not.  Thanks, George.  I owe you.
---
Vera Rubin, July 23, 1928 – December 25, 2016
Rich: I'm a nerd. I love Star Wars, Star Trek and comic books. I think science is cool (and frankly, you should too). You probably never heard of Vera Rubin, and quite honestly, I still don't think I really understand what Dark Matter is. But Vera Rubin proved the existence of the stuff in 1978, and therefore deserves a mention on this list (for God's sake, we included the "I'm a Lumber Jack" guy, we should include Vera Rubin). She was a brilliant, brilliant astro-physicist who made monumental contributions to her field. I hope some SoMinn little girl reads about her in this article and decides to study physics.
Dan:  There is no possible way that I can follow that with anything even remotely flippant.  Vera Rubin was a Rock Star of science.  A true beacon for all who follow her.
---
Carrie Fisher, October 21, 1956 – December 27, 2016
Rich: Dan and I wrote the lion's share of this article around Thanksgiving (the entirety of what appears in our print edition). When we finished then we decided that we would post this article online during the last week of 2016 and we'd update it "if necessary." Last week we decided to get together tonight, December 27, and write our updates. Then George Michael died on Christmas Day and I was very glad we had this on the schedule.
And then just this morning, Carrie Fisher passed away.
I was driving back my home from my mother-in-law's cabin in Northern Wisconsin, with my 23 year-old daughter in the car with me. When we stopped to get gas in Siren I glanced at my phone and saw the notice from CNN that Fisher was gone. I told my daughter, got out of the car, filled my tank and got back in again, only to find her in tears. I was obviously very sad to see her crying (even at 23 and 20, both my daughters are Daddy's little girls), but at the same time I have to say, seeing my daughter affected like made me smile. Just a little.
Carrie Fisher represented something to my generation and, as I found out today, the generations behind us. Star Wars was the first major pop-culture phenomenon that I ever experienced. I was eight years old when it was released, and it captured my imagination unlike anything ever had, or really has since. I'm suddenly very proud that we have passed that love down to our kids, because amid all the lightsaber duels, wisecracking droids and galactic dogfights were three unique and inspiring heroes. Carrie Fisher as Princess Leia was the first strong female role model I had really ever seen, and she made an important, if subtle impression on me. Subtle, because at 8 years old you don't just say to yourself "Wow. That woman is kicking ass, giving orders, standing up to the baddest of bad guys, and, most importantly, leading." You just think, "Wow, she's so cool." Some forty years later, though, I can honestly say that it was Princess Leia who taught me about women's rights. I don't think I've ever questioned a woman's equality to a man, because Princess Leia was every bit the badass that Han Solo and Luke Skywalker were (in fact, in Luke's case, maybe more so). I don't claim to be perfect and God knows I've been guilty of sexism in my years, but because of Carrie Fisher, I have always thought that a woman can do anything a man can do.
Not a bad legacy, Princess. Thank you for that.
Dan: Her portrayal of Princess Leia when I was 10 helped to define my views of what feminism could be.  As a Princess, she was no "damsel in distress" but a real woman who could stand side-by-side with the male heroes and surpass them all while never abandoning her femininity.  Fisher's own honest struggles with addiction and mental issues showed that she was as much a bold, fearless hero in real life as she ever was on the silver screen.  I cannot properly describe the sense of true loss I feel at the passing of one of the defining hallmarks of childhood.  An unbelievable and sudden loss that can only happen in this year that we call 2016.
---
Debbie Reynolds, April 1, 1932-December 28, 2016
Dan: It is now December 28th.  Around 4:30 PM, I got word that Hollywood Legend, and mother of Carrie Fisher, Debbie Reynolds was taken to the hospital.  My first thought was that it was likely the 84 year old star of Singing In The Rain had succumbed to some sort of emotional stress breakdown over the sudden death of her daughter yesterday.  Then a second, graver consideration moved to the forefront: "Only this year…"  When word came over the wire 5 hours later that she had died of an apparent stroke, it appeared my second pondering had been more on than I would have liked.
It must be noted that Reynolds' was a film star from the tail end of "Golden Age" of Hollywood, appearing in more than 50 movies including an Oscar nominated turn for Best Actress in 1965 for her role in The Unsinkable Molly Brown.  Her range extended to the music charts where she added a #1 pop hit, "Tammy" from her movie Tammy and the Bachelor.  It is simply tragic that her life will also be noted by the timing of her passing as well.
Rich: One of my first thoughts when I heard that Carrie Fisher had had a heart attack was about Debbie Reynolds. She was a wonderful actress; beautiful, charming as hell and had a perfect sense of comedic timing. She could sing. She could dance. She was the real deal. She was also a real person who dealt with real problems. Her husband Eddie Fisher left her for Elizabeth Taylor. Two other husbands crippled her financially, one through gambling and another through bad business deals (made with her money). She'd seen more than her fair share of turmoil, and as her son Todd said in a statement "The stress of losing Carrie was too much for her."
Rest well, Debbie. You earned it.
That brings us right up to January. Due to the size and scope of this list, there will inevitably be somebody we missed, accidentally omitted, or didn't know about that made an impact on your life. Don't hesitate to email us at editor@southernminnscene to let us know who should be on this list that isn't.
Finally, amid all this talk of death, Dan and I think it's important to note one thing:
Betty White is still alive.
Thank God.
Rich Larson is publisher and editor of SouthernMinn Scene. He can be contacted at rlarson@southernminnscene.com
Daniel G. Moir has forgotten more about music than all the rest of us know combined. Reach him at stiletto52@yahoo.com